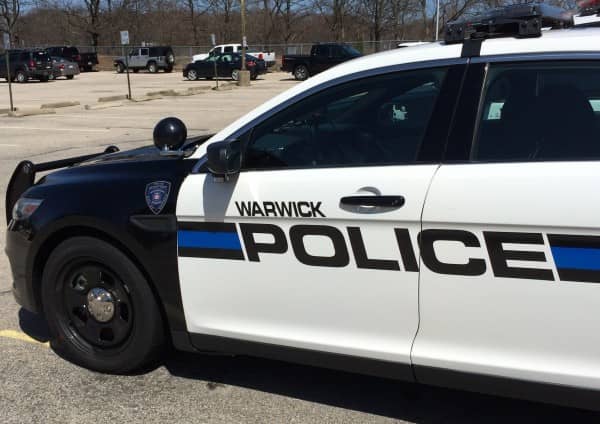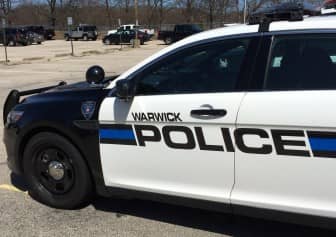 WARWICK, RI — Warwick Police arrested a Cranston woman apparently living out of a stolen U-Haul truck Aug. 9 at 7:50 p.m. at the end of South Shore Avenue by Conimicut Point, resolving a series of complaints about the truck as well as a stolen vehicle report out of Leominster, MA.
Officer Daniel Maggiacomo, a community officer for the are, was searching for the U-Haul, which had been reported by area residents several times during the last two months as people noticed the truck in the parking lot of Conimicut Point Park. The reports also suggested the woman was living in the vehicle, according to Maggiacomo's report.
Maggiacomo noted in his report that the U-Haul had been noted several times in the dispatch log, but that the U-Haul had not yet been reported stolen at those times. With news of the recent stolen vehicle report on the truck out of Leominster, MA by U-Haul, Maggiacomo attended a Conimicut Association meeting to apprise the Association members of the information. In turn, the members alerted him to the truck's likely location at the end of South Shore Avenue.
Maggiacomo indeed found the truck at the end of that road, and noted that it had been backed in to the end of the road. He also noticed the driver's side door was open, and a woman, later identified as Tanya Brooks, 28, with a last known address of 100 Arcadia Ave., Apt. 3, Cranston, standing in the door frame.
As Maggiacomo approached, Brooks put up her hands and said, "I know the vehicle's stolen," according to the officer's report. When Maggiacomo asked what she was talking about, Brooks told him she had called U-Haul and they had informed her the truck was reported stolen.
Maggiacomo arranged to have the truck removed from the road by Pat's Towing, and also arrested Brooks, charging her with driving a vehicle without the consent of the owner, a felony. He transported Brooks to Warwick Police Headquarters at 99 Veterans Memorial Drive for processing. Brooks was scheduled to appear in Third District Court to face the charge on Sept. 26.
In the course of the investigation, Maggiacomo learned the truck was supposed to have been returned June 14, and that Brooks had been in possession of it since then.