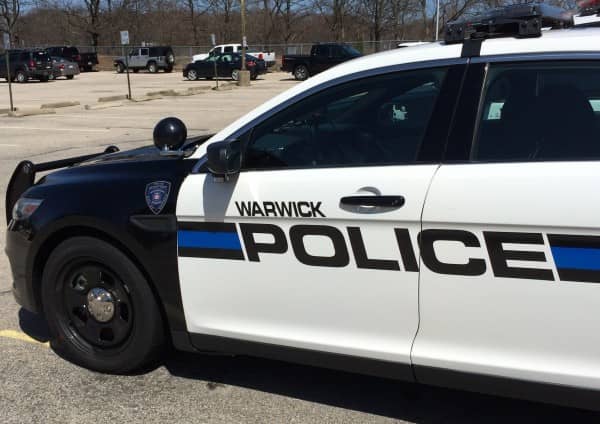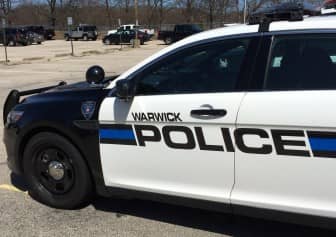 Warwick, R.I. — Cranston Police Officer Nathan Bagshaw pulled over a blue 2006 Toyota Corolla March 18 at 1:51 a.m. after following its swerving path from Rte. 10 onto Rte. 95 south into Warwick, as it nearly strike a construction crew, calling in Warwick officers who arrested the driver on a DUI charge.
Warwick Officers Matthew Smith and Melissa Schlitzer responded, and Smith took over the investigation from Bagwell.
Smith approached and spoke with the driver, Willard Hutchins, 44, of 144 Harrison Ave., Woonsocket, who had just lit a cigarette, according to the officer's report. Despite the cigarette smoke, Smith reported he could smell a "minor" odor of alcohol on the man's breath.
Smith also noted Hutchins' eyes were bloodshot and watery, and his speech was slurred. The officer asked Hutchins if he'd been drinking that night, to which Hutchins replied "Yes," the officer reported. Hutchins elaborated, stating he'd had two beers in Cranston.
When Smith asked Hutchins to step from the Corrolla to take sobriety tests, the driver seemed unsteady on his feet. Once outside the Corolla and away from the cigarette smoke, Smith could smell a strong odor of alcohol coming from Hutchins, according to the report.
Hutchins displayed a lack of smooth pursuit in his vision, did not maintain heel-to-toe cadence and was unbalanced while walking a straight line, and could not properly balance on one foot.
Smith arrested Hutchins on suspicion of DUI and transported him to Warwick Police Headquarters, where he refused to submit to a breath test. The officer charged him with DUI, blood alcohol unknown, first offense, and cited him for refusing the blood test.
Hutchins was held as a bail violator (pending a June 15 court hearing on Oct. 24, 2015 charges of Attempted breaking and entering, domestic, and disorderly conduct out of the Woonsocket Police Department) and a probation violator (following a conviction on a Sept. 12 2007 charge of violating a protective order from the Cumberland Police Department.)