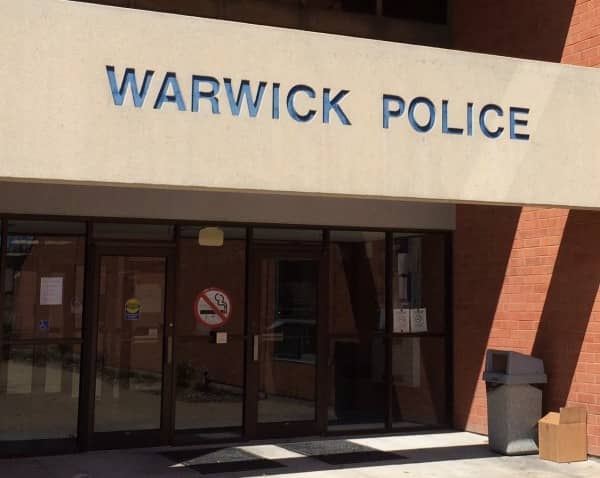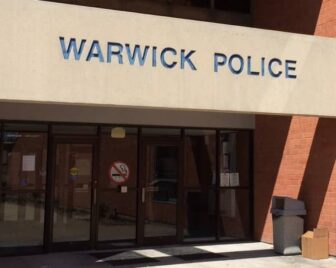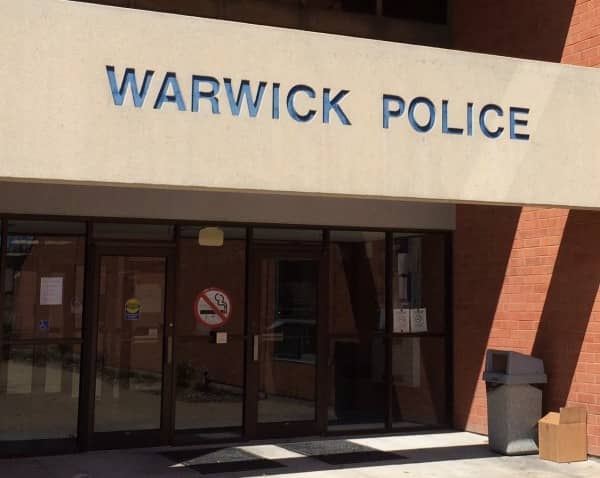 WARWICK, RI — Officer Britton Kelly was called to Encore Catering at 1290 Post Road Jan. 21 at 12:36 p.m. for a report of an assault of an employee by a fellow employee who had left the building, ultimately arresting the man and charging him with simple assault.
When Britton arrived, an Encore employee met her, telling her that the man who had assaulted her co-worker, later identified as Joseph Silivio, 57, of 780 Reservoir Road, Cranston, had just left the parking lot headed north on Post Road.
Inside the building, Britton spoke with the victim, who said he was unloading catering containers and when he moved to hang up his clipboard holding the delivery sheets when Silvio approached him aggressively, using racists remarks and accusing him of not putting the containers away properly. Silvio had gotten very close to him, and chest-bumped him, he said, according to Britton's report.
The victim had blood on his lower lip at the corner of his mouth, and also on his left ear and face, Britton reported.
In an effort to prevent him from getting any closer, the victim said he put up his hands to protect himself, at which point Silvio punched him in the face twice, making racist comments, including referring to him as "you people," according to the report.
Britton spoke with another employee who had witnessed the attack and confirmed the victim's description of events. Also, the employee said, Slivio threatened to stab the man. The witness said it was not characteristic behavior for Silvio.
Britton acquired Silvio's number, called him and asked him to return to the catering business, which he agreed to do.
When Silvio returned, he told Btitton he had punched the victim after the man pushed him. However, when Britton checked with the witness a second time, the employee confirmed Silivio had attacked the victim unprovoked.
Britton arrested Silvio and transported him to Warwick Police headquarters, where he was charged with Simple Assault and Battery, and issued him a summons to answer the charge on Jan. 30 in Third District Court. At the hearing, he was scheduled for a pre-trial conference on Feb. 24 and released on $1,000 bail.