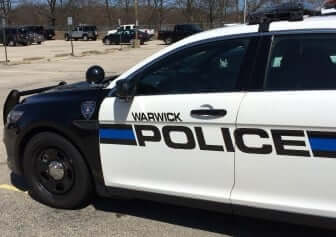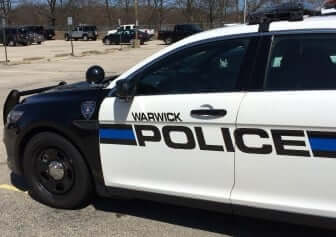 WARWICK, RI — Warwick Police arrested a court scofflaw wearing hospital scrubs at People's Liquor Warehouse Feb. 26 at 8:56 a.m. after calls asking them to check on the man sitting behind the 1350 Greenwich Ave. business.
Upon arriving at the store, Officer Robert Lewis found the man, later identified as David Otis, 58, currently staying at Nylo Hotel, 400 Knight St., sitting on a bench behind the building, wearing a coat over what appeared to be hospital scrubs.
Otis told Lewis he was attempting to return to the hotel, but had been unable to get an Uber ride there.
Lewis checked Otis's name and discovered that he was wanted for failing to appear for a Dec. 1, 2021 pre-trial conference on an Oct. 16, 2021 simple assault charge.
Lewis arrested Otis, handcuffing him and placing him in the back of his cruiser, then transporting him to Warwick Police Headquarters, 99 Veterans Memorial Drive, where he was processed and later transferred to the Adult Correctional Institutions (ACI).
Otis attended the new pre-trial conference March 7, which was continued until March 21.