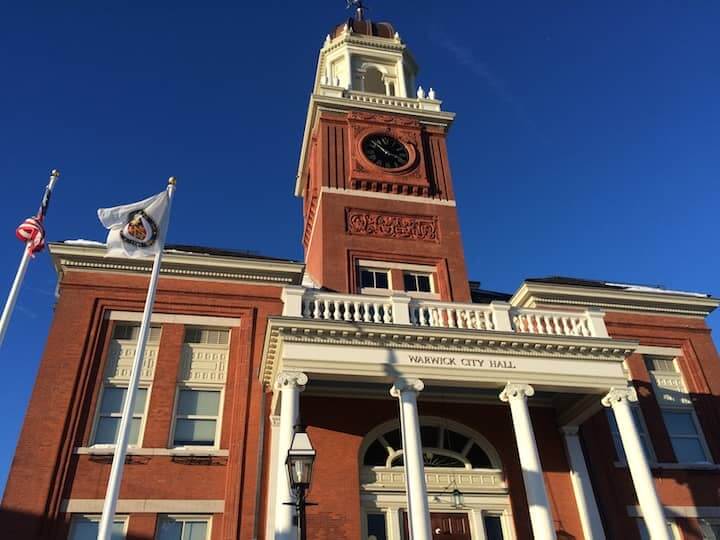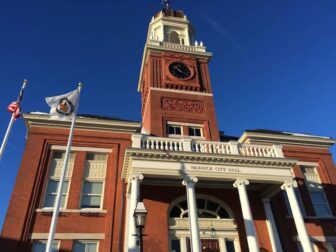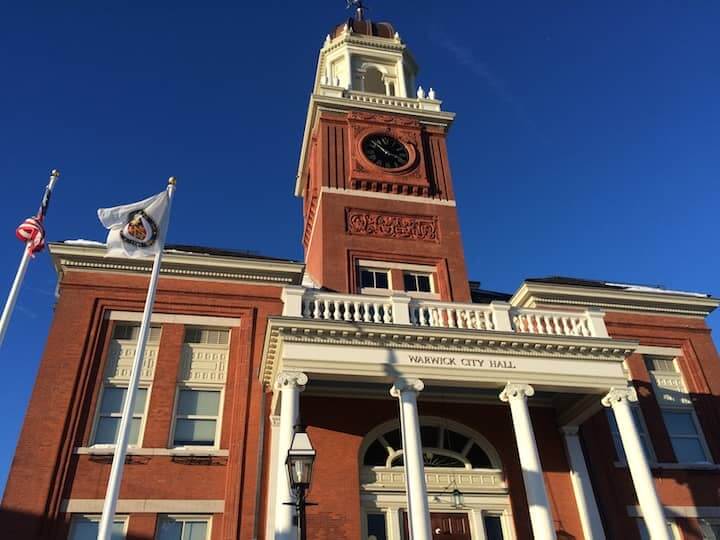 Editor's note: The Council Update is a twice-monthly update on Council meetings and developments from Warwick City Council President Steve McAllister. The column is written after each council meeting, twice a month. This review of Warwick City Council events has been lightly edited to update time references, for grammar, and to include referential links for further reading.  
Today the City Council and the administration posted on the city's website a Request for Qualifications (RFQ) for an independent cost review of the school department's plan to build two new high schools.

As we have spoken about in the past, the City Council and the Mayor are concerned about the changes in the market since November 2022 when the citizens of Warwick voted to approve building two new high schools for $350 million.
This report will ask for a company to review the plans created by the school department.  This report will give the community the most updated cost estimates on what it will take to build these two new schools.
This process will take a few steps.
Monday the RFQ has gone out for advertising.  Companies have until May 15th to respond.
Once companies respond to the RFQ, I have created a ranking committee to review the companies and make a recommendation on who the council should hire.  The rating score sheet companies will be judged on is included in the RFQ posting.  The committee is made up of five individuals; 2 from the administration (the Planning Department), Councilman Vinny Gebhart, Councilman Ed Ladouceur and William Russo who is a retired Warwick Police officer and Warwick resident.
At the June 6thcity council meeting the council will receive the recommendation from the ranking committee and vote on who to enter into negotiations with to hire.
Once a vote is taken we will enter into negotiations on cost of the report and the timing on when it will be received.
Once a final report is received we will make that document public.
More information on this RFQ is below and additional information can be found on the city's website which is also linked below.
There is no council meeting this week.  The next meeting is May 8th.  Have a great week!
Request for Qualifications for Independent Cost Estimating
INTRODUCTION The City of Warwick ("City"), on behalf of the Warwick City Council, is requesting proposals from qualified firms with extensive experience and knowledge in providing professional services to conduct third party independent cost estimates for educational institution construction projects located in the City. The City has plans to construct two new high schools, Tollgate High School and Pilgrim High School which require independent cost estimates. The cost estimating services shall include, but not be limited to, review of schematic level design drawings, project manual specifications, and Rhode Island Department of Education (RIDE) Stage II Submission Volumes 1-3, which include Design & Construction Cost Projections, RIDE Stage II Supplement, Unit pricing, and peer review of total costs.
II. SCOPE OF SERVICES In general, the selected firm will be required to perform the following for each new high school: A. Review all existing documentation and provide independent cost estimates for each of the proposed high schools. B. Independent cost estimates shall be prepared in accordance with Association for the Advancement of Cost Engineering (AACE) Recommended Practices 17R-97 and 56R-08. C. Independent cost estimates shall be developed based on existing schematic design phase drawings. See attachments. D. Cost estimates shall be provided in a manner that allows for comparison with previously received estimates. See attachments. E. Attend City Council meetings as needed to present, compare, evaluate, and confirm costs with the City.
III.           III. INFORMATION PROVIDED BY THE CITY OF WARWICK In the attachments the City has provided the following for each of the proposed high schools: Rhode Island Department of Education (RIDE) Stage Ⅱ Submission Volume 1-3, RIDE Stage II Supplement, Unit Pricing, Peer Review Totals.
https://www.warwickri.gov/purchasing-division/bids/independent-cost-estimating