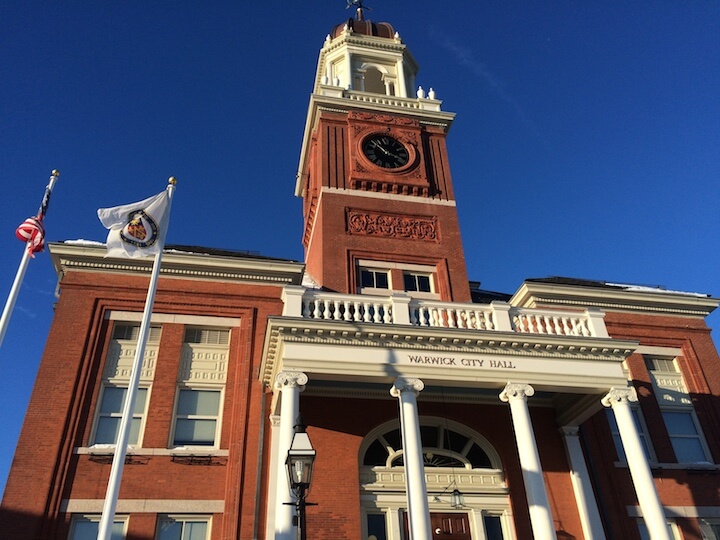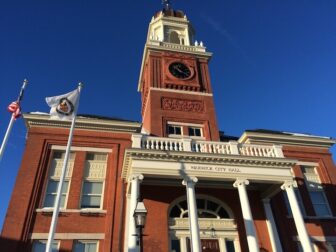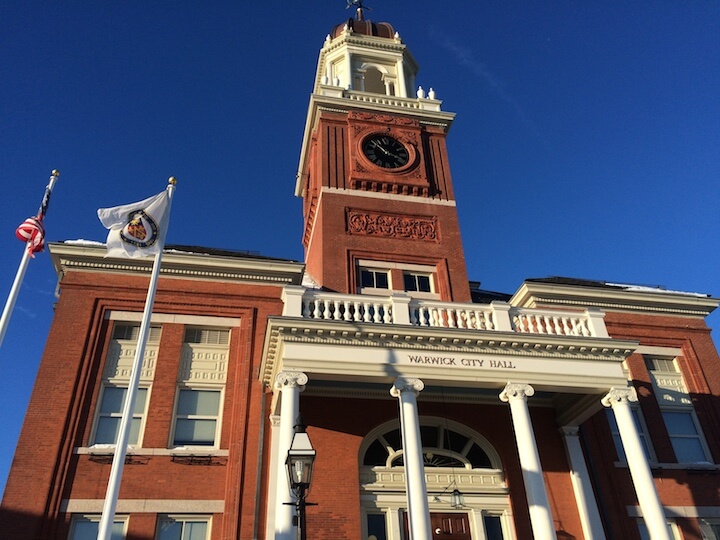 WARWICK, RI — The Warwick City Council unanimously OK'd new regulations governing short-term rental properties Feb. 27, characterized as a reasonable compromise subject to change.
Objections raised during discussion included Constitutional and practical, procedural concerns, one of which was acknowledged by Councilman Jeremy Rix, who supported the ordinance as a work in progress.
During the Intergovernmental Committee meeting prior to the regular meeting, Councilors Vincent Gebhart and Rix expressed support for the update to the City's existing ordinance governing short-term rentals, which were regulated under the Avedisan and Solomon Administrations using the city's ordinance governing bed and breakfast businesses.
That approach was reportedly not universally applied, as told by Airbnb host and business owner, Cindy Ferra, who complained she alone of about 20 Airbnb locations in the city at the time in 2017 had been required to spend two years and $2,000 to meet the requirements.
The new regulations require annual inspections, registration, and must be registered by the record property owner or local representative with the Rhode Island Department of Business Regulation before any tenant occupies the premises. The law also limits occupancy to two people per bedroom.
Also, short-term rentals are, "regulated to minimize the potential for noise, congestion, pollution, and disorderly behavior involving tenants and other persons on and near the premises, as well as violations of City Ordinances, including the Zoning and Noise Ordinances and violations of various Rhode Island General Laws."
Violations are punishable by a fine of up to $500 per day, and two or more violations can result in a license being revoked.
The ordinance prohibits the following types of dwellings from use as short-term rentals:
(A) Accessory family dwelling units (commonly known as in-law apartments).
(B) Accessory structures.
(C) Dwelling units that have been designated as "affordable" or are otherwise below market rate, such as those units that are subject to housing or rental assistance and/or deed restrictions.
(D) Dwelling units subject to any requirement of local, state, or federal law that prohibits the leasing or subleasing of the unit or use of the unit as a short-term 2 rental.
(E) Dwelling units that are subject to two or more violations of any municipal ordinance or state law or regulation in a twelve-month period related to excessive 6 noise, improper disposal of trash, disorderly conduct, parking, or any other nuisance behavior.
(F) Dwelling units that are subject to any outstanding building, sanitary, fire, zoning, 10 or property maintenance code violations.
(G) Dwelling units on properties where weddings or other special events are occurring.
Gebhart said the amended rules were an improvement over the initial draft that allowed the City to respond to likely difficulties of short-term rentals should they arise.
"I have dealt with a number of issues in some of the areas that I represent having to deal with short term rentals and on balance, I was not in support of the proposal for owner-occupied only. I feel strongly that a property owner should be able to do with their property what they like, but should not become a nuisance." So he said, he had focused on balancing the rights of property owners against neighbors in residential areas who do not reasonably expect to live near a business. Should such a business become an issue, the law provides the city with sufficient teeth to "get it under control,"
Rix agreed, noting the new regulations are not perfect but need to be used as a starting point.
"I'm not crazy about all of the amendments. I'm not crazy about all of the original language. We're not going to know for sure if its working or not until we actually see some of this in action. And I think that inaction here, to sit on our hands and make the perfect the enemy of the good, that's a course of action that I certainly can't support," he said.
Attorney Mitchell Edwards, representing Gregory Hill Realty Trust RI, said the Council's focus should be on getting the ordinance right.
"And this ordinance has a lot of problems," he said. "It's our position that this proposed ordinance on short term rentals violates the first amendment, the fourth amendment, the fourteenth amendment, RI State Law, the building code, and the Rhode Island Fair Housing Act. These violations are pervasive throughout the proposed ordinance."
Edwards outlined his objections to the ordinance:
1) Equal protection clause under the 14th Amendment:
By treating short-term rental properties different from other dwelling units such as long-term rental properties, "without any rational basis," he said.
Annual inspections only apply to short-term rentals, not long-term rentals. "There's no rational basis for this," Edwards said.
Arbitrary maximum of two people per bedroom – without considering families with children. For instance, residential bedrooms are set with 70 square feet of floor space for one person, and more than one person needs 40 square feet of floor space per occupant, but for short term rentals, the standard is up to the inspector's discretion. "That inconsistency has no rational basis," he said.
2) First Amendment: Dwellings on properties where other special events are occurring, such as weddings, are prohibited, "This is again a distinction for short term rentals that doesn't exist for long-term rentals."
3) Fourth Amendment: "In the City of Los Angeles, California, v Patel, the United States Supreme Court held that a municipal ordinance virtually similar to the ordinance that's being proposed here was unconstitutional under the Fourth Amendment.
4) State law encourages short-term rentals and specifically prohibits municipalities from prohibiting short term rentals.
The ordinance prohibits short-term rentals in zoning districts such as GB, where single family dwelling units are included, but fall within the definition of short term rental properties. "This inconsistency, this disparate treatment is a clear violation of state law."
Also, the ordinance's practical effect on short term rental owners will prohibit short term rentals, he said."
Gerald Galishaw, a short-term rental owner, told the Council the law would burden building and zoning staff, which will compromise the businesses waiting for their inspections.
"My unit is currently booked through August, OK? If I have to turn around and get it inspected, I'm going to have to try to work with the zoning department, or building department to get them in there," Galishaw said.
Michael Zarum, member of the Warwick Land Trust and President of the Buckeye Brook Coalition noted his time serving on zoning issues in Boston.
"I support the intent of this legislation. I think it's very, very much needed," he said. He also disagreed with the argument that short term rentals are the same as long-term. Short-term rentals operate more like a rooming house, he said, which is not consistent with what is in most neighborhoods.
Gebhart asked his fellow members if the issues raised put the city in jeopardy that warranted a closer look.
Councilman Ed Ladouceur, who sponsored the ordinance, said it has been vetted thoroughly by the City Solicitor, and by City Planner Tom Kravitz, who is very experienced in city planning, as well as the City's Building Official, Al DeCorte, who has about 25 years experience. Further, he said, it was reviewed by three members of City Council who are attorneys.
"It is my position that we have done our due diligence," Ladouceur said.
Rix granted Edwards one point.
"I would agree with the attorney presenting in one respect," pointing out the ordinance creates an issue with free exercise of religion, "When it comes specifically on the limits on weddings. That part will likely not be enforceable, he said.
"That doesn't mean that it's unenforceable for all other reasons," Rix said, however. He added that Edwards' claim that the distinction drawn between short-term and long-term rentals in the law is logical.
"I do see a rational basis for a distinction between long-term and short-term rentals. There are differences," Rix said. In fact, Rix warned, Edwards' argument that they are the same is a dangerous one for short-term rental owners to pursue.
"That comes with a host of not only rights for the landlords but also responsibilities for the landlords and rights for the tenants," Rix said. With hotels for instance, owners can have renters removed if they overstay their welcome.
"Well, not so much if they are tenants. It could literally take months, over a month, to effectively get the tenant removed, even though the landlord was only expecting to host them for three days."
The Council voted unanimously to approve the ordinance.
"After over ten hours of public hearings and debates the council has passed this legislation working with all stakeholders.  I want to thank my colleagues on the council, the administration and the members of the public who participated in this process," Council President Steve McAllister wrote in an email to constituents following the meeting.