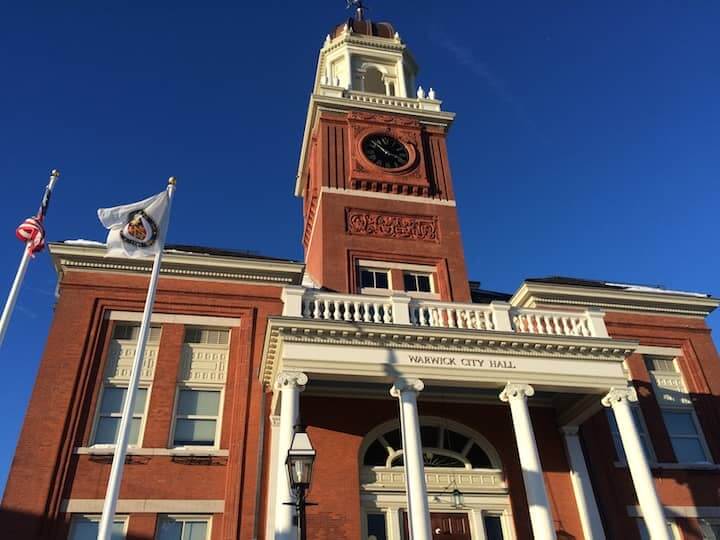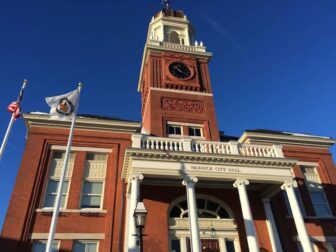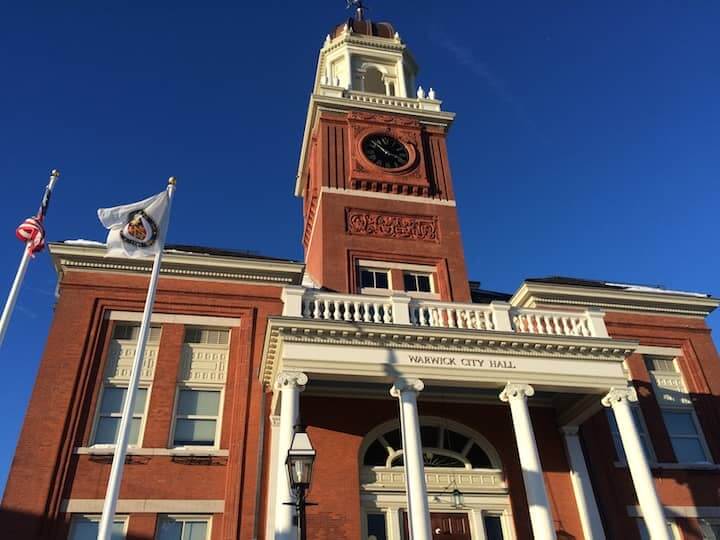 WARWICK, RI — The Warwick City Council's Finance Committee approved buying a used ladder truck Monday night for $25,750, replacing a defunct vehicle that would've otherwise cost the City at least another $824,250.
Warwick Fire Chief Peter K. McMichael asked the Warwick City Council for permission to purchase Westerly's used 1994 Simon Duplex LTI fire department ladder truck at $25,750 to replace the Warwick Fire Department's Ladder 1, unsafe to use without $125,000 worth of repairs. The department's reserve ladder truck, which would have normally replaced it, is also out of service.
Normally, the WFD operates with three ladder companies in the city, McMichael told the Council in his memo requesting the funds, but at the moment the Ladder 1 company is using the reserve Special Hazards truck for calls, which relies on one of the two remaining ladder trucks to respond to calls requiring aerial access.
"This situation can result in a time delay in having a truck on the scene with aerial capabilities on a fire scene and could have catastrophic results in the event of building occupants needing rescue from a structure that is three or more stories in height," McMichaels said.
The Westerly truck has 18,800 miles and 968 aerial hours. The truck has six ground ladders, one 12-foot ground ladder, two 20 ft. ground ladders, one 28 ft. ground ladder and two 35 ft. ground ladders, two electrical cord reels and a pre-piped way to the tip of its 110 ft. aerial ladder, all included in the purchase.
To purchase a new ladder truck, McMichaels said, Warwick would likely have to spend $850,000. When asked by Councilman Timothy Howe if that would include equipment needed to put the truck into service, McMichaels said the estimate was on just the base purchase price of a ladder truck.
"We recognize that the City does not have the money to make the purchase right now," McMichaels told the Council's Finance Committee Monday night. So, he said, the department had searched for the best value, settling on the Westerly ladder truck, discovered by Battalion Chief Tom Bradley, originally priced at $35,000.
"However, Mayor Solomon further negotiated the price down to $25,750, after our repair division identified some normal wear issues such as worn tires and other minor issues that they could take car of," McMichaels said.
McMichaels said firefighters are also taking hand lights, chargers, radios, brackets and tools and installing them themselves on the Westerly truck.
"This will allow the Warwick Fire Department to once again have three strategically located ladder trucks in the city," McMichaels said.
"I've been on this council going on seven years, and it's the first time that this type of scenario has occurred with fire trucks, and I can tell you, I'm pleased again, to see the efforts made."
Ladouceur lauded Bradley for finding the used truck and Solomon for negotiating the price down further.
"This is exactly what we need to do," Ladouceur said, to focus on doing more with less.
"I want to commend you for this as well," said Councilman Steven McAllister. "Hopefully we find more opportunities like this."
The Finance Committee approved the purchase unanimously.