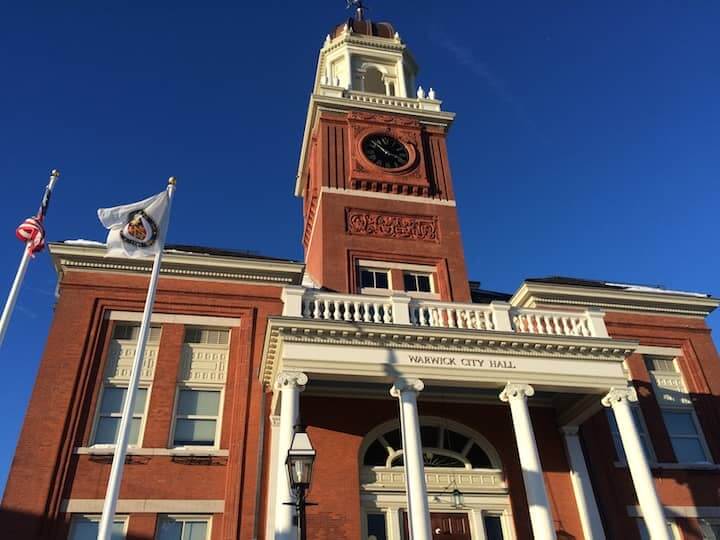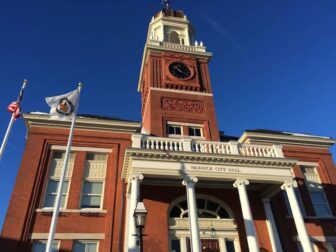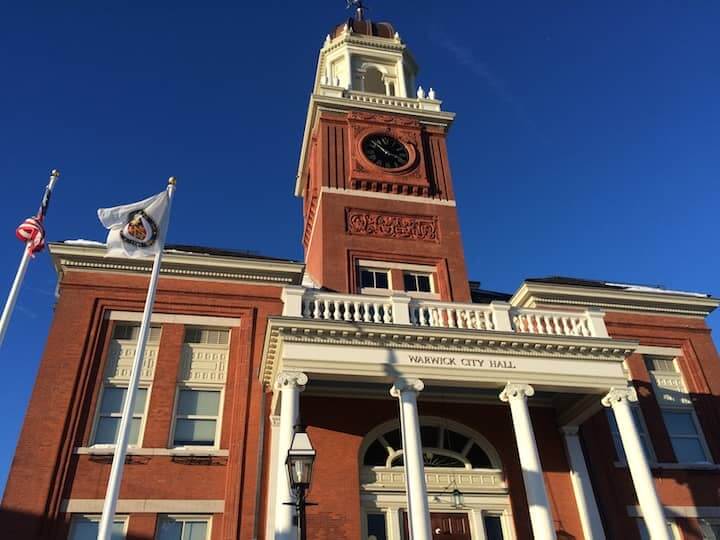 WARWICK, RI — The Warwick City Council meets tonight at City Hall at 7 p.m. with regulations for street peddlers and vicious dogs, as well as next year's tax rate on the agenda.
The council's subcommittees, including the Finance Committee, begin meeting at 5 p.m. in Council Chambers at City Hall, 3275 Post Road Warwick, RI. After, the full council meets at 7 p.m.
Councillors will consider PCO 20-17 peddlers and hawkers, which prohibits vendors from parking or stoping their vehicles closer than 200 feet to a school building between 8 a.m. and 3 p.m. It also requires vendors to apply for identification cards from the Warwick Police Chief.
The council will also consider PCO-10-17 Aggressive Dog Ordinance classifying aggressive dogs as those identified as such in writing by any two citizens or people regularly employed in the neighborhood, or if the Animal Control Office or a police officer determine the dog is aggressive. Such dogs must remain under restraint at all times. The penalty for violating the ordinance is a fine of up to $250.
The council will also discuss PCR-70-17 Resolution Adopting and Setting the Tax Rate of the City of Warwick for the Fiscal Year Beginning July 1, 2017 and Ending June 30, 2018, sponsored by Council President Joseph Solomon and Councilman Ed Ladouceur.
For a complete account of the evening's agenda, consult the links below:
5-15-2017_consent_calendar_bids.pdf
5-15-2017_intergovernmental_committee_docket.pdf
5-15-2017_ordinance_committee_docket.pdf
5-15-2017_public_properties.pdf
5-15-2017_public_safety_docket.pdf
pco-5-17_amending_4-12_confinement_of_dangerous_dogs.pdf
pco-6-17_amending_4-724-734-75_rabies_vaccines.pdf
pco-7-17_amending_4-48_disposition_of_unclaimed_animals.pdf
pco-8-17_amending_4-113_spaying_and_neutering_of_dogs_and_cats.pdf
pco-9-17_amending_4-19-16_mandatory_spaying_and_neutering.pdf
pco-10-17_aggressive_dog_ordinance.pdf
pco-18-17_zone_change_mikent_inc_1009_centerville_rd.pdf
pco-20-17_peddlers_and_hawkers.pdf
pco-22-17_prohibit_trucks_on_ladd_and_n._marlborough.pdf
pcr-8-17_update_vendor_lists.pdf
pcr-16-17_wires_at_nortons_marina.pdf
pcr-55-17_stop_signs_fairmount_hill_top.pdf
pcr-62-17_dredge_harbor_light_marina.pdf
pcr-74-17_bid_2017-269_purchase_installation_of_vertical_wheelchair_lift_at_cooper_armory.pdf
pcr-79-17_bid_2017-294_radio_system_maintenance_repair_services_for_infrastructure_portables_mobiles.pdf
pcr-83-17_bid_package_5-15-2017_part_1_of_2.pdf
pcr-83-17_bid_package_5-15-2017_part_2_of_2.pdf