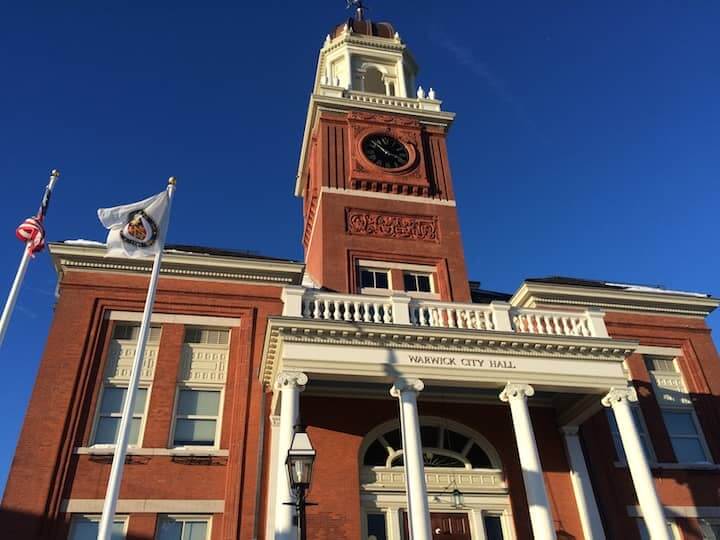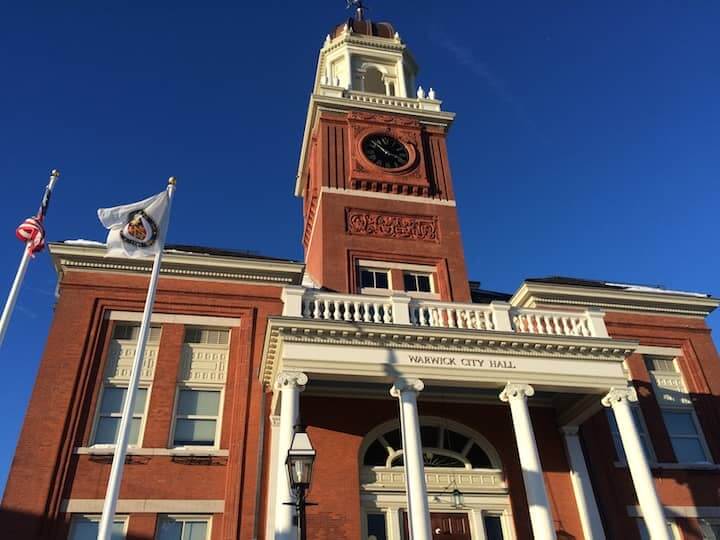 WARWICK, RI — Warwick City Council members approved a plan to get high school building reimbursement incentives back for construction and renovation projects Monday. 
The board voted Monday night in favor of a resolution calling for the governor and the general assembly to seek the continuation of reimbursement incentives for the construction and renovation of schools.
Councilman Anthony Sinapi said the measure was needed due to planned construction and renovation projects that were delayed due to the COVID-19 pandemic and that they've been working with the school department to iron out the language. 
"This is basically to make sure we can get these incentives back for school construction and renovation because obviously, we all know it's badly in need," said Sinapi. "And to be honest the only reason we weren't able to get it done already was the pandemic. It took our legs out from under us."
Warwick was moving forward with the high school consultant who was getting ready to make his final presentation right as the pandemic hit. In December, the School Department started looking at the high school project that was put in abeyance because of COVID. In January, Frank Locker, the consultant the School Committee hired, moved forward in getting city leaders up to speed on what transpired last spring before the project was shut down due to the pandemic. Between the two high schools, the city is looking at approximately $300 million in project costs. 
"Unfortunately whether we like it or not, we need new school buildings, for instance, the high school where we need heavy renovations to the point it might as well be new," Sinapi said. "The more we can get off the taxpayers backs the better."
The city council is looking to get back as much as 50 percent back on reimbursement incentives and Sinapi told the council members Monday night that since they are talking about projects that could be well over $100 million, 50 percent is not a small amount of money. 
Sinapi says there's no reason why officials shouldn't be able to get this extended.
"I think RIDE (RI Department of Education) and the governor are well aware that a lot of people weren't able to go forward because of the pandemic," he said. "Fair is fair. I don't see any reason why they why wouldn't unless they didn't have a choice and I'm hopeful they'll be understanding." 
At Tuesday night's School Committee meeting, Warwick Schools Building Committee Chairman Anthony Ferrucci updated committee members on where the high school project stands, telling them the hope is to have a contract awarded to an architectural and engineering firm on April 13 allowing ample time for officials to create the State 1 application for RIDE which can take up to three months. The target date for that is Sept. 1. Next school officials will look for City Council support for their plan come Jan. 20, 2022, dovetailing with the Feb. 1, 2022 State 2 application required from RIDE. 
"The expectation is that we would then get the state's support that they would pay a portion of the project," Ferrucci said. "Currently we get about 35 percent so we are looking at about a $90 million to $100 million commitment from the state to take on something of this scope."
Ferrucci said they hope to have that commitment by the mid to tail end of May and finally get state-enabling legislations by the end of June lining them up to put a referendum before voters on the Nov. 22 ballot.