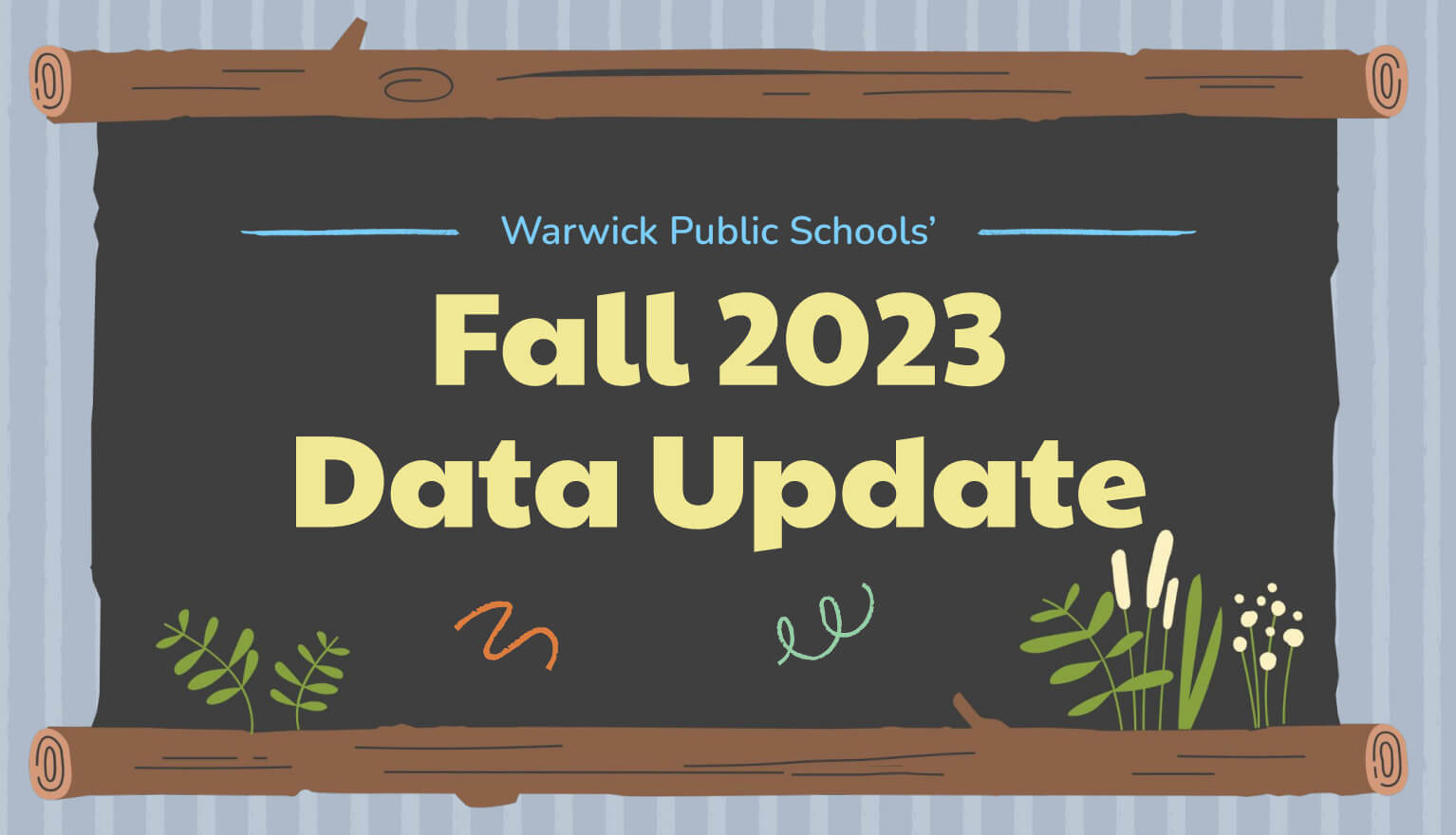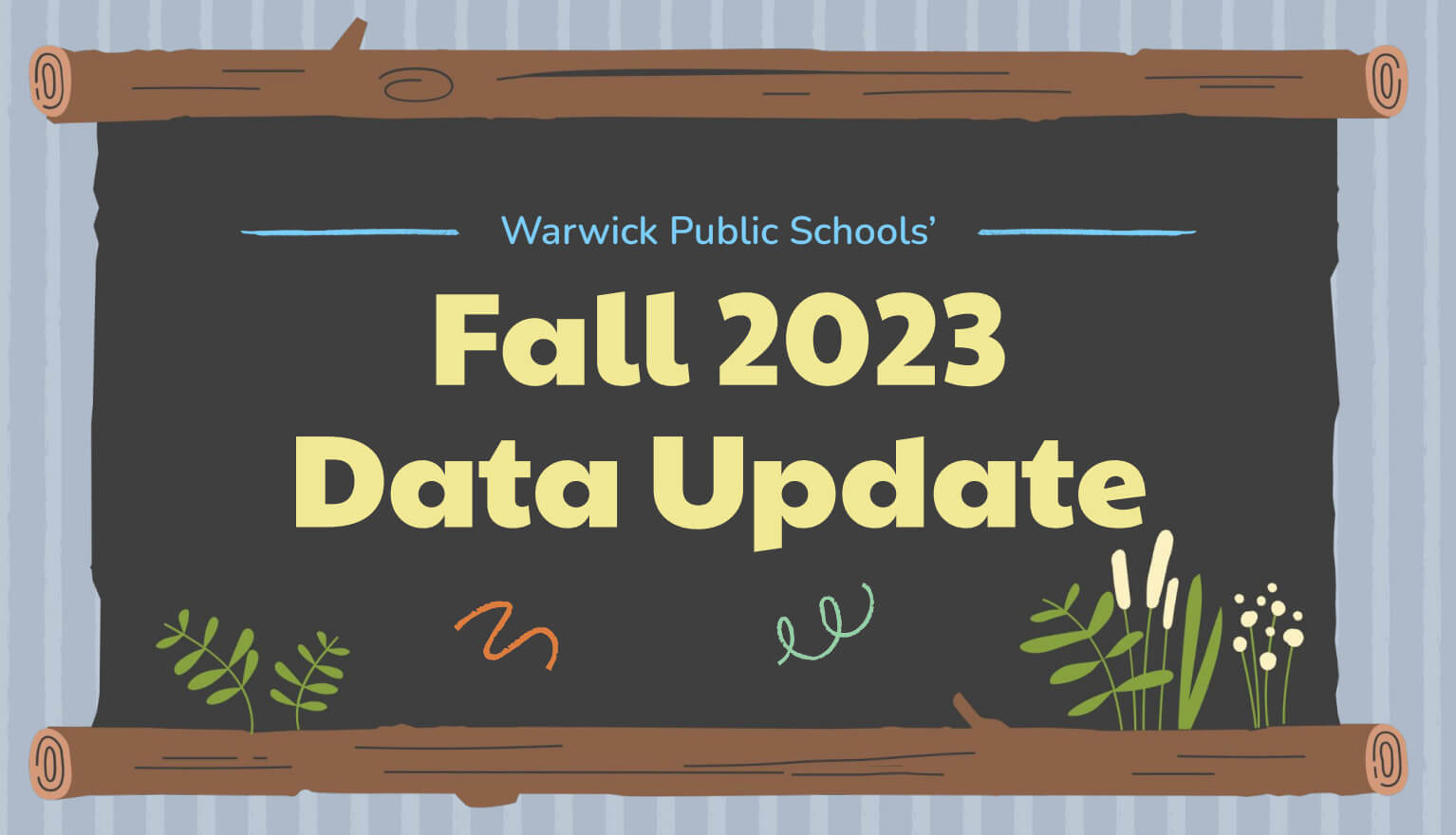 WARWICK, RI – The Warwick School Committee praised Warwick Schools RICAS progress for K – 8 scores Tuesday during a review of testing highlights across the district.
The district's ELA scores were up an average of 2 percent from the previous school year, reported Lisa Schultz, the district's Director of Curriculum, in keeping with  statewide performance.
Schultz pointed to the following highlights among schools "meeting or exceeding expectations" for  Warwick RICAS Scores in English:
Oakland Beach Elementary School –up 13.7 percent to 28.3 percent

Norwood Elementary School – up  12.7 percent to 40.4 percent

Park Elementary School – up 5.7 percent to 45 percent

Wyman Elementary School –  up 17 percent to 41.7 percent

Robertson Elementary School – up 3.7 percent to 37.7 percent
Schultz said math scores were up an average of five percent from the previous school year for K – 8. Among Warwick Schools RICAS math score highlights:
Hoxsie Elementary – up 4.3 percent to 23.4 percent

Greenwood – up 10.6 percent to 38.1 percent

Norwood – up 20 percent to 38.5 percent

Winman Middle School – up 9 percent to 25.5 percent

Wyman – up 9.6 percent to 32.9 percent

Park – up 8.3 percent to 52.3 percent

Robertson – up 3.6 percent to 37.2 percent
Pilgrim High School experienced a three and a half percent increase in PSAT math scores, from 20.8 percent to 24.3 percent, but a seven percent decrease in ELA scores, from 68.2 to 60.8 percent. Scores at Toll Gate High School were "stagnant across the board," Schultz noted.
Schultz told the committee there were "fluctuations" in ELA, which could be attributed to a new curriculum for K – 5.
"Math growth overall in our schools was very strong," Schultz said.
"Some of these numbers are fantastic," said committee vice-chairman Shaun Galligan, noting the use of math interventionists had a positive impact.
"We're trending in the right direction," said Superintendent Lynn Dambruch. "It really takes teamwork to accomplish what we accomplished this year."
"It's continuous improvement," committee chairman David Testa noted. "It does show what we can do when we do it together."
The RICAS results can be accessed at the Assessment Data Portal on the Rhode Island Department of Education website: https://www3.ride.ri.gov/ADP.
Superintendent's report
In her Superintendent's report, Dambruch said chronic absenteeism is a major problem statewide and can result in higher dropout rates.
About 45 percent of Warwick students were deemed chronically absent for the 2022-2023 school year. Students who met that qualification missed an average of 18 days, or 10 percent, of the school year. 
"We want to inspire students to be engaged in their education," Dambruch noted. "We feel as a team that being reactive isn't enough. We're beginning a proactive campaign on why it's important to attend school."
Health and Wellness policy: Tabled
 The School Committee voted 3 to 1 to table a vote on a new Health, Nutrition, Physical Activity and Wellness policy for students. Testa, Galligan, and Leah Hazelwood all were 'yes' votes, with Karen Bachus in opposition.
The policy reads in part: 
A quality physical education program is an essential component for all students to learn about and participate in physical activity. Physical activity, with or without accommodation as needed, should be included in a school's daily education program from Kindergarten through grade 12. Physical activity should include regular instructional physical education, in accordance with The Rhode Island Physical Education Framework, as well as co-curricular activities, and recess.
Every Warwick school will adhere to RI state requirements for physical education.
According to RIGL§16-22-4, Instruction in Health and Physical Education, physical education is required for all students in grades K-12, with curriculum aligned with the RI Physical Education Framework. The District will provide students with an average of 100 minutes per week of Health/Physical Education. Students will be moderately to vigorously active for at least 50 percent of PE time. Free play, and after-school activities are not counted as Physical Education. All Physical Education classes will be taught by a certified, highly qualified Physical Education teacher. PE teachers are encouraged to seek yearly professional development in PE and physical activity to stay current and enthusiastic about the curriculum goals and maintain their role as a physical activity professional in the school building.
Galligan said he could not support the policy because "it does not adhere to state statutes."
"We're being asked to pass a policy with language that we know does not represent what is occurring on a daily basis within the schools," he added.
Curriculum coordinator Anne Siesel told Galligan the district's curriculum is based on the physical education standards set by RIDE and was updated within the last five years.
"We are in compliance with the (state) framework," Siesel said. 
Hazelwood made a motion to table due to the absence of committee member Michelle Kirby-Chapman.
The entire meeting can be viewed on the Warwick School Committee YouTube page: https://www.youtube.com/watch?v=QUOuL3Zcbqs Warwick-RICAS-Fall-2023-Data