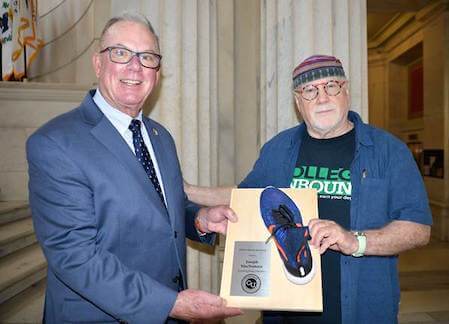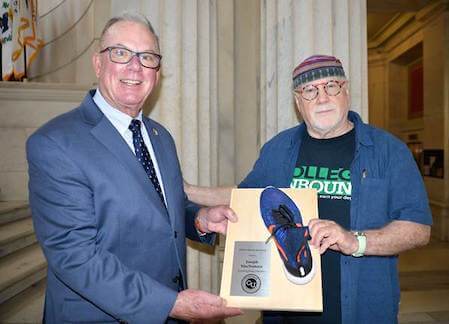 STATE HOUSE — College Unbound presented Rep. Joseph M. McNamara (D-Dist. 19, Warwick, Cranston) with its Doc's Walk the Talk Award June 8 for his work as one of the founding members of the organization's Board of Directors.
"I am extremely honored and humbled to receive this award," said Representative McNamara, who chairs the House Education Committee. "I was honored to serve on the founding board of College Unbound, and I am proud to see the good work it has done for prospective college students."
College Unbound (CU), focuses on adult learners who have faced significant barriers to attending college. CU coordinates courses, field studies, and in-depth project work to help students develop field-specific knowledge and skills that encourage deep learning. CU fills a unique niche in postsecondary education for returning adult learners with a Bachelor's Degree program designed around an innovative, personalized, interest/project-based curriculum model.