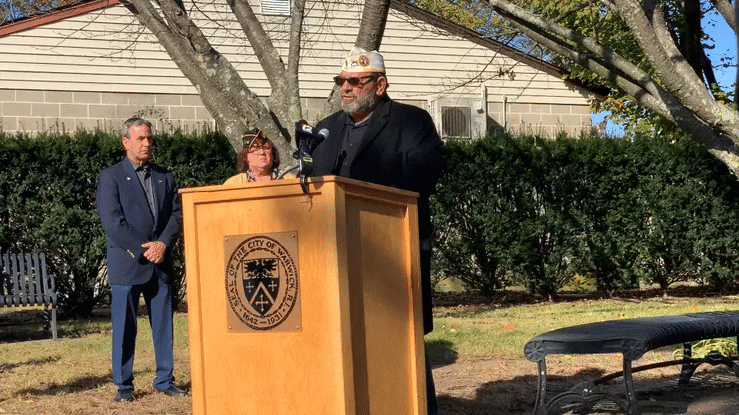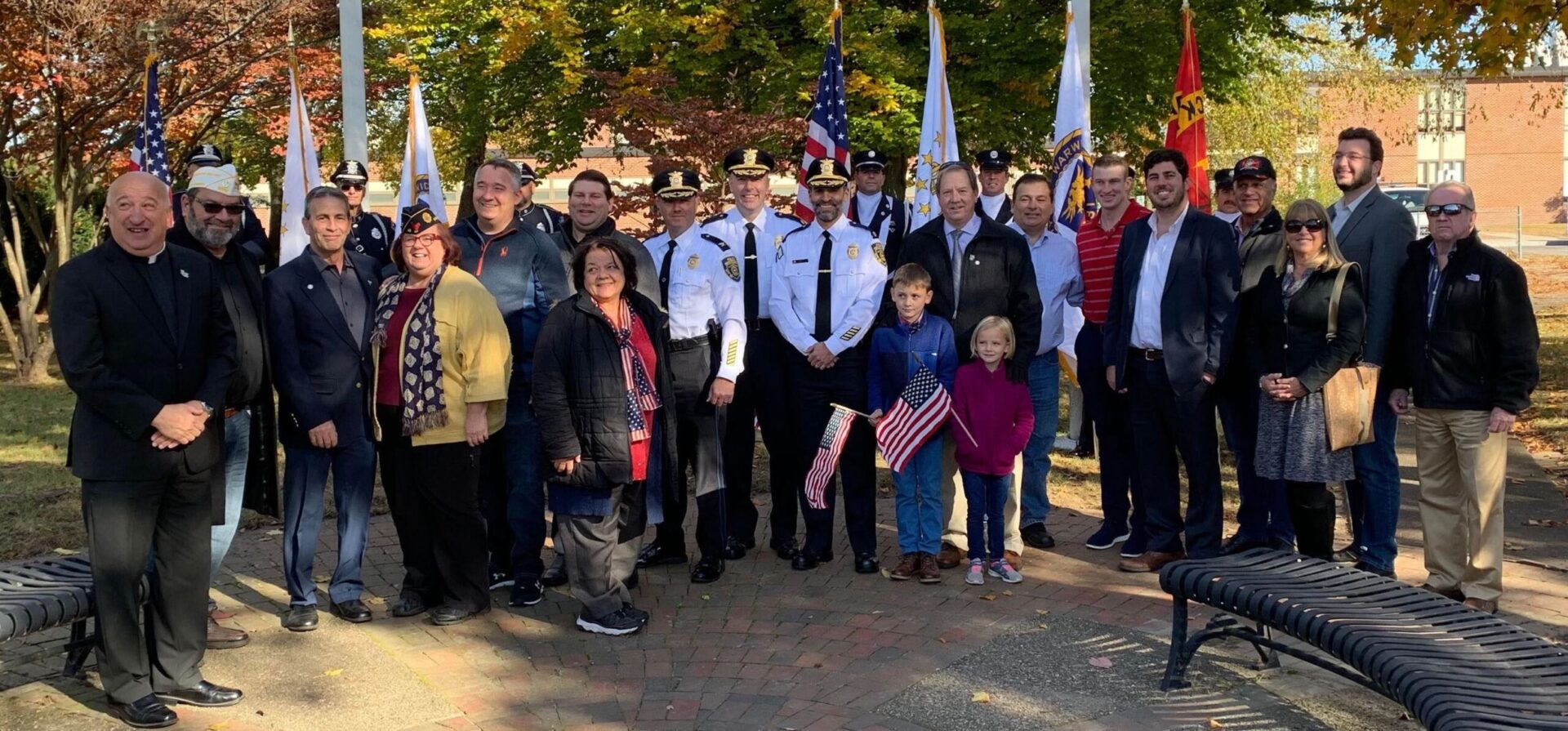 WARWICK, RI — Warwick's Cold War monument announced in 2017 moved another step closer to fruition with the unveiling of a medallion for the monument stone at Warwick Veterans Memorial Park on West Shore Road Veterans Day.
The event was the first in-person Veterans Day observed since the COVID-19 pandemic. Mayor Frank Picozzi, and Rep. Camille Vella-Wilkinson (D-Dist. 21), with other city and state officials, unveiled a placeholder version of the cast aluminum medallion that will soon be placed on the memorial stone honor veterans of the Cold War in front of Warwick Veterans Memorial Middle School. The medallion is a replica of the Cold War medal awarded by Congress to members of the armed services serving during the Cold War, said Vella Wilkinson.
The memorial to the Cold War began to take shape during a rainy Memorial Day in 2017, when the memorial plan was announced.
Reginald A. Centracchio, retired Adjutant General of the RI National Guard, spoke about the significance of the Cold War at the time.
"This country has never come closer to a confrontation with a nuclear exchange than October of 1962," referring to the Cuban Missile Crisis between Oct, 16 and Oct. 28, a political and military standoff with the Soviet Union over the installation of nuclear-armed Soviet missiles in Cuba, recounted by History.com.
At the time, Centracchio said, there were five missile sites in Rhode Island, a fact easily forgotten, as are the Cold War and the service members who lost their lives during that period.
"The Cold War was seen as an imminent threat to global civilization itself," said Sal Caiozza, Commander of Disabled American Veterans Chapter 9, during a speech on the period Thursday. He pointed out that during the 11 known conflicts of the Cold War, 340,787 U.S. troops died, with 81,264 troops dying in combat.