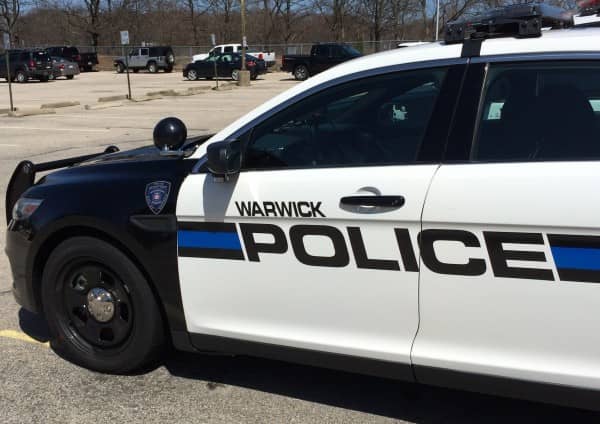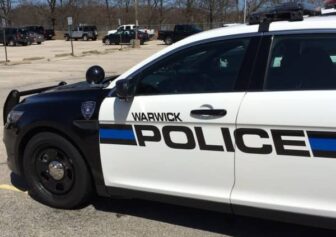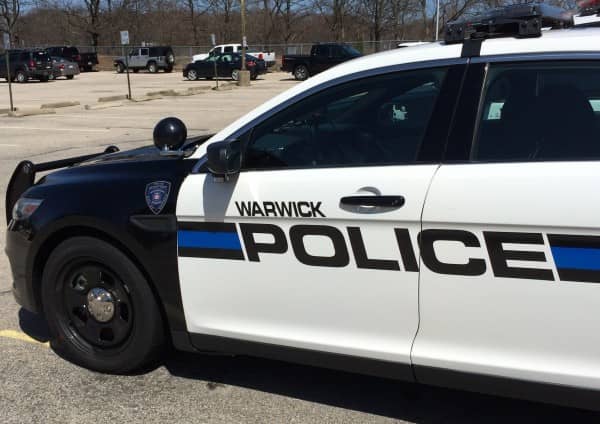 WARWICK, RI — A blue Honda Pilot swerving at 10 mph prompted Officer Connor Bemis to stop the SUV Dec. 28 at 12:32 a.m., finding two people with cocaine, heroin and meth and two wanted on warrants.
Bemis charged the driver, Donna Letellier-Bennett, 44, of Cranston, homeless, with heroin, crack cocaine and meth possession. He charged one of the three passengers, Brandon Wisehart, 30, of 203 Norwood Ave., Cranston, RI, with cocaine possession. He arrested the other two passengers on outstanding warrants, two each, out of Providence and Smithfield.
Bemis followed the slow-swerving car from the Jefferson Boulevard intersection with Chestnut Street to the Jefferson Diner, 175 Jefferson Blvd., where he pulled the Pilot over and identified the driver, Letellier-Bennett.
While speaking with her, Bemis saw two men in the back seat moving items around frantically. He saw white powder spread across the back seat and spotted what appeared to be meth pipes near the front passenger's floor.
Bemis called for assistance and asked for all four occupants of the car to get out.
The front passenger, Laura Cartwright, 28, of Providence, homeless, told Bemis she had multiple active bench warrants, and he took her into custody. One of the rear passengers, Christopher Hughes Duarte, 32, of 67 W Park Pl., Woonsocket, RI was also wanted on two active bench warrants, and Bemis also placed him in custody.
Bemis continued speaking with Letellier-Bennett, asking if there was anything illegal in the Pilot. She replied, "Yes, I think so," but did not elaborate.
Bemis searched the SUV, finding a plastic bag containing a 8.1 grams of a rocky white crystal substance he suspected was methamphetamine, and a vial with 4.2 grams of a brown substance he suspected was heroin. Letellier-Bennett admitted that the containers were "her drugs," according to the report, and confirmed they were methamphetamine and heroin.
Bemis continued the search of the Pilot, finding a large amount of narcotics paraphernalia, including platic bags, crack pipes and meth pipes, all with residue, according to the report.
In the back seat behind the driver's seat, Bemis found a large plastic bag containing 4.2 grams of what he suspected was cocaine, near where Wisehart had been sitting.
All four occupants of the SUV were transported to Warwick Police Headquarters, 99 Veterans Memorial Drive, where they were searched and processed. Letellier-Bennett told officers she had a .4 gram bag of crack cocaine in her right shoe, which was seized and placed in evidence.
After testing the substances seized from the SUV, Bemis charged Letellier-Bennett with three counts of Possession of Schedule I-V substances, less than 10 grams, for the heroin, meth, and crack cocaine.
Bemis also charged Wisehart with one count of Possession of Schedule I-V substances for the cocaine found in the back seat where he had been sitting.
Hughes-Duarte was later transported to the ACI on his warrants from Smithfield and Providence. Cartwright was transported to the ACI on her Providence warrants.
The Honda Pilot was towed from Jefferson Boulevard by P&P Towing.