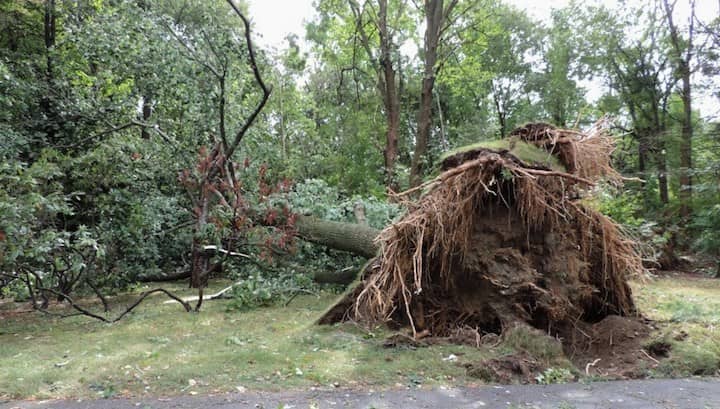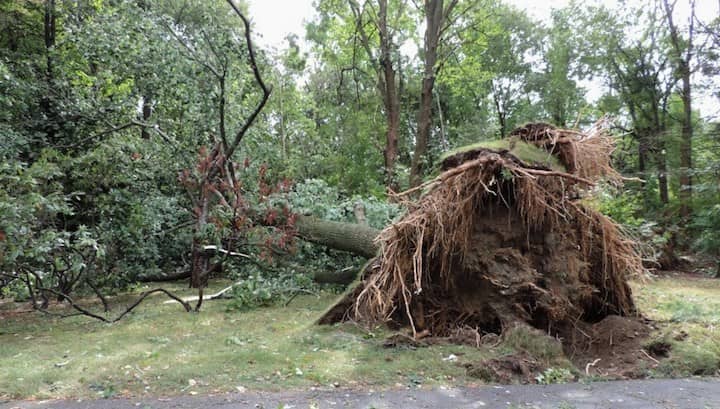 Warwick, RI – State Reps are exploring possible disaster relief for Warwick, Cranston and Coventry following Tuesday's crippling storm of downed trees and three days without electricity for many residences and businesses, and the City of Warwick is asking for public reports to back up the appeal.
Mayor Scott Avedisian and the City of Warwick Emergency Management Agency are asking city residents and business owners to fill out a one-page for detailing their losses from what weather scientists are calling Tuesday's macro-burst.
The information will be used to determine whether damage from the storm will qualify for a disaster declaration, according to Mayor Scott Avedisian's office. A copy of the form is embedded below, and is also available at this link.
The damage assessment forms will also be available in the Warwick Emergency Management Agency mobile command vehicle which will be located at the following locations on Sunday, Aug. 9 and Monday, Aug. 10:
William Shields JR American Legion Post 43:  662 West Shore Road 8am-10am
John Brown Francis Elementary School: 325 Miantonomo Drive 10:30am-12:30pm
Saint Timothy's Church: 1799 Warwick Avenue 1pm-3pm
Forms will also be available Tuesday through Friday at Warwick Fire Department Headquarters at 111 Veterans Memorial Drive from 8 a.m. – 4 p.m. and will be posted at www.WARWICKRI.gov.
Completed forms should be faxed to 401-944-1891, or emailed to [email protected].