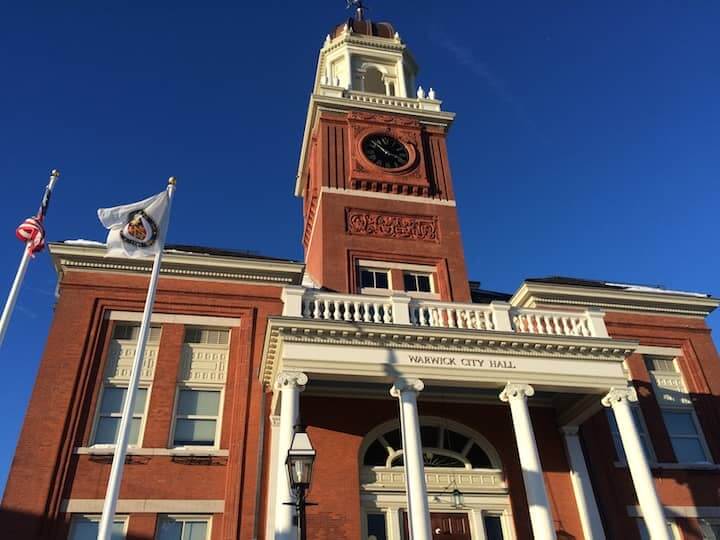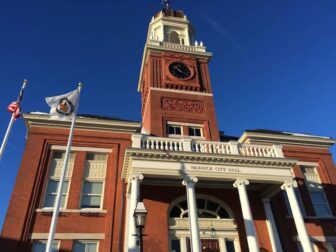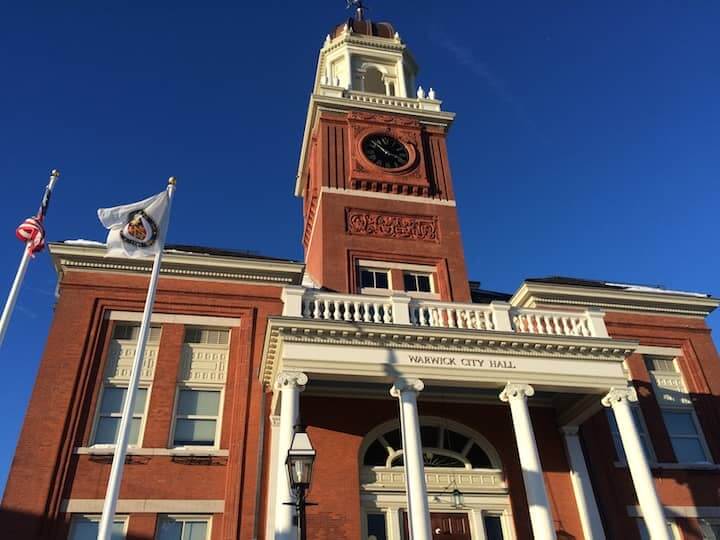 WARWICK, RI — The Warwick City Council will hear resolutions for hiring an insurance adjuster to assess the damage done to the Warwick City Hall Annex by a burst pipe this week during their Jan. 17 meeting, as well as consider releasing $3 million in school department funds sequestered pending the recently settled teacher contract.
The latter point will prove more complicated than the agenda may indicated, as the School Committee resolved to ask the Coutncil for an additional $1.5 million on top of the $3 million set aside for paying for the School Department's settled contract with the Warwick Teachers Union.
At the time the $3 million for the contract was requested by the School Department, school officials did not yet know they would wind up negotiating back pay for the teachers who went three years without raises, Thornton said during Wednesday's School Committee meeting at Warwick Veterans Memorial School. (The School Committee's usual venue, Toll Gate High's auditorium, was unusable thanks to a burst pipe that had damaged the auditorium area of the building.
A burst pipe was also the cause of the other new item on the agenda, resolving to hire an insurance adjuster for the City to properly assess the damage done by a burst pipe in the City Hall Annex. Thanks to the pipe rupture, Annex offices were relocated across town to John Greene School on Draper Avenue.
With the offices relocated, the full scope of the damage remains to be assessed for insurance purposes. "…determining the extent of the damage and the cost to repair the damage will be a 26 significant undertaking requiring expertise to make sure the damage is repaired completely and to 27 ensure that the City is adequately compensated for the work that will be required to repair the 28 damage," reads the resolution.
The City Council will also continue to consider resolutions approving new sprinklers for the Cooper Building, for a lease of land for a fishing pier to the RI DEM, and an alteration of the lot requirements for Cowesett Hills Apartments.
For a complete account of the Jan. 17 City Council agenda, consult the links below:
 1-17-2018_council_docket_amended.pdf
 1-17-2018_consent_calendar_bids.pdf
 1-17-2018_public_properties_committee.pdf
 12-18-2017_council_minutes.pdf
 pco-45-17_sub_a_zone_change_cowesett_hills.pdf
 pcr-8-18_supplemental_appropriation_for_schools.pdf
 pcr-11-18_rocky_point_lease_agreement_resolution_with_final_lease.pdf
 pcr-17-18_bid_package_1-17-2018.pdf
 pcr-18-18_hire_public_adjuster.pdf
 pcr-148-17_bid_2018-143_installation_of_sprinklers_cooper_bldg.pdf
 pcr-195-17_bid_2018-189_repairs_to_existing_plymovent_vehicle_exhaust_removal.pdf