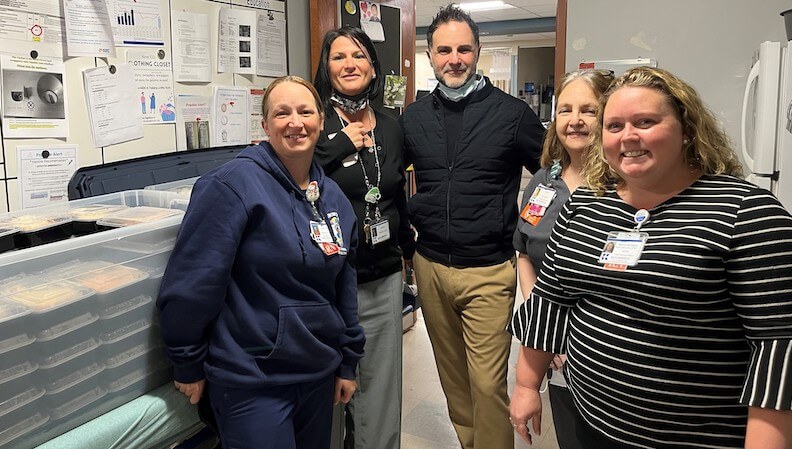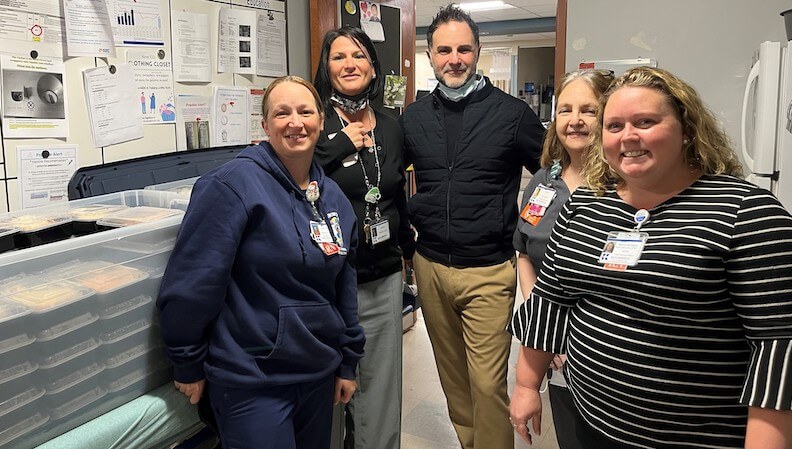 WARWICK, RI — Last week,  the co-owners of Circe Restaurant & Bar, Carlo Carlozzi, and Kyle Poland, donated 210 meals to frontline workers at Kent Hospital.
The pair, who own the upscale restaurant, bar and event space with locations in Providence and East Greenwich, plan to donate an additional 150 meals to hospital staff during the last week of March.
"This is to let healthcare workers who are still dealing with the COVID-19 pandemic know that they are recognized and appreciated for their continued efforts in caring for our community," said Carlozzi.
Over the course of the next 4 weeks, the restaurant will be donating a total of 1,800 to 2,000 meals to frontline healthcare workers at hospitals across the state. Carlozzi says they have partnered with an anonymous donor who also wishes to help healthcare workers.
This is not the first time Circe has donated meals to Kent Hospital. In 2021, the restaurant offered meals to employees working tirelessly to keep up with the demand of the global pandemic.