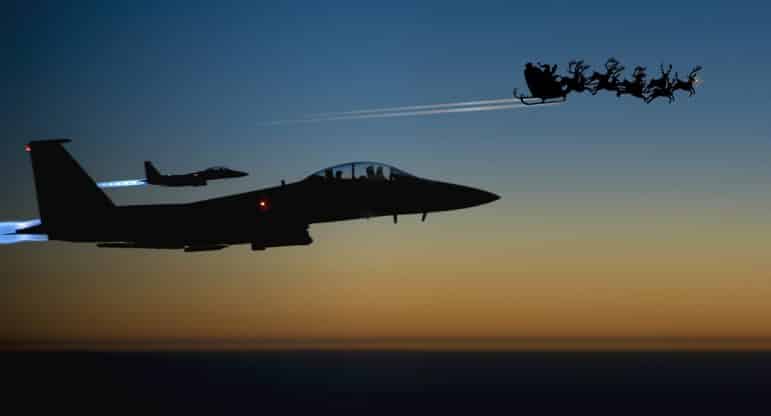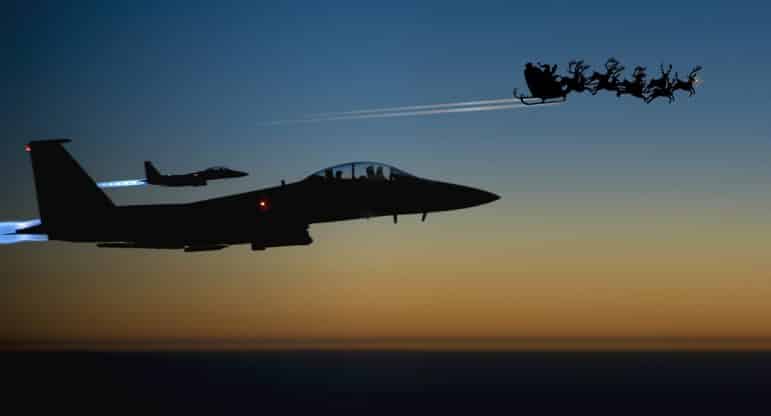 WARWICK, RI — The National Weather Service forecasts clear skies, with a low near 24 degrees Christmas Eve in Warwick, where children may join millions worldwide watching for St. Nick via the NORAD Santa tracker website, toll-free call center and social media accounts.
Children speculate on the whereabouts of Kris Kringle each Christmas Eve as months of anticipation near their Christmas Day crescendo. NORAD, the The North American Aerospace Command, has been helping them zero in on the Jolly Old Elf's airborne sleigh and eight tiny reindeer, with Rudolph leading the team, since 1955.
The 64th NORAD Tracks Santa mission includes the website, social media channels, "Santa Cam" streaming video and a call center that will be operating around the clock on Dec. 24. More than 1,400 volunteers are expected to join NORAD on Peterson Air Force Base in Colorado Springs to help track Santa's journey, the agency reports.
On Dec. 24, children may call 1-877-HI-NORAD for Santa's up-to-date location. People can also follow NORAD Tracks Santa on Twitter at @noradsanta and Facebook atwww.facebook.com/noradsanta.
Starting at 2:01 a.m. Dec. 24, website visitors can watch Santa make preparations for his flight. NORAD's "Santa Cams" will stream videos on the website as Santa makes his way over various locations. Then, at 6 a.m., trackers worldwide can speak with a live phone operator to inquire as to Santa's whereabouts by dialing the toll-free number 1-877-Hi-NORAD (1-877-446-6723); by sending an email [email protected] by following the official NORAD Tracks Santa social media channels.
Also, any time on Dec. 24, Amazon Alexa users can ask for Santa's location through the NORAD Tracks Santa skill for Amazon Alexa, and OnStar members can push the blue OnStar button in their vehicles to locate Santa. Bing users can also find Santa's location on Dec. 24., the agency reports.