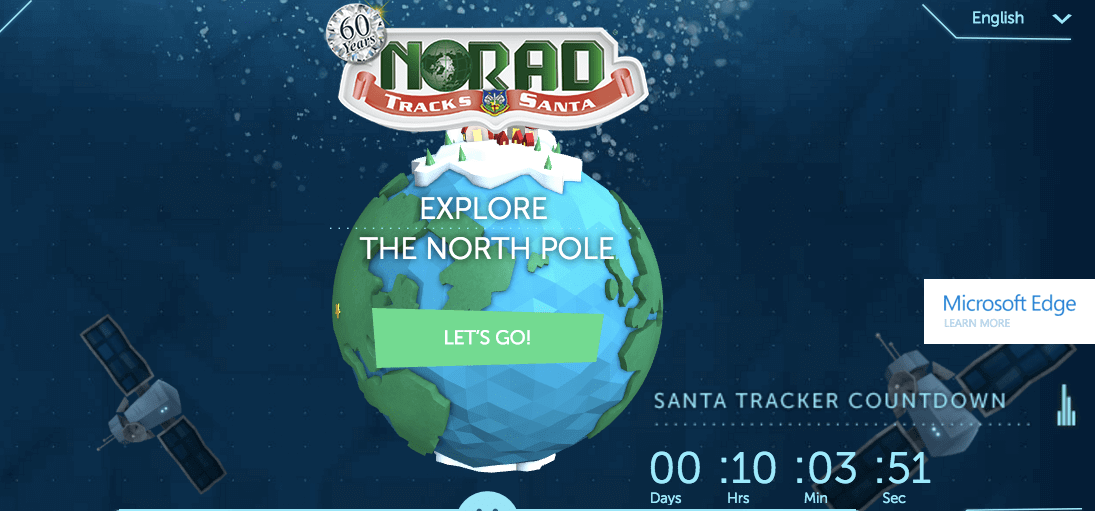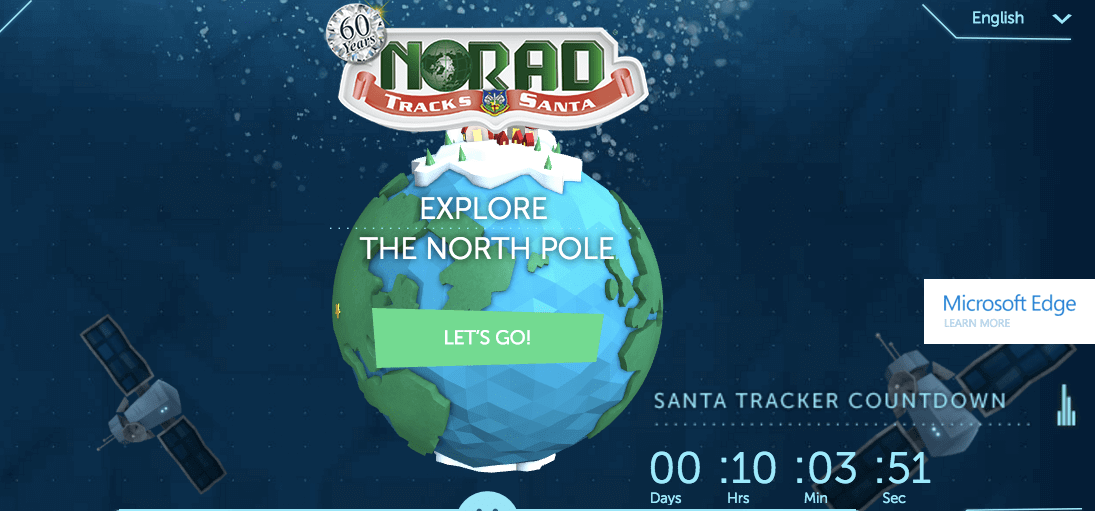 Warwick, RI – Children world-wide are firing up their imaginations speculating as to the whereabouts of  Old St. Nick as months of anticipation near their Christmas morning crescendo, and NORAD's new tracking website is back to help with the latest Santa-tracking software.
The service is a 60-year-old tradition by NORAD, the The North American Aerospace Command, who started tracking the Jolly Old Elf's airborne sleigh and eight tiny reindeer, with Rudolph rounding out the nine Rangifer tarandus (their fancy Latin name) team, in 1955. Computer servers, web site design, video imaging, Santa's tracking map, and telephone services are all donated, according to NORAD.
Donors including Sears, Microsoft, Toys for Tots, Hewett Packard, Verizon, Office Max and Extended Stay America help keep the website running and staffed.
This year the website has a new design, opening up on a scope-like page with a countdown as of Dec. 23, soon to be replaced by video and still-image information tracking the start of Santa's journey around the world. Scroll down, and you can explore Santa's Village
Their tradition began with NORAD's predecessor, the Continental Air Defense Command (CONAD), according to NORAD's brief online history of the practice. That year, a Colorado Springs-based Sears Roebuck & Co. ad printed CONAD's phone number as the one children should use to call Santa. The number put kids in touch with the CONAD Commander-in-Chief's operations "hotline."
Colonel Harry Shoup, director of operations at the time, ordered his staff check the radar for indications of Santa making his way south from the North Pole. Children who called were given updates on his location,  and they continued doing so each year, even after Canada and the US created NORAD, the bi-national air defense command for North America.