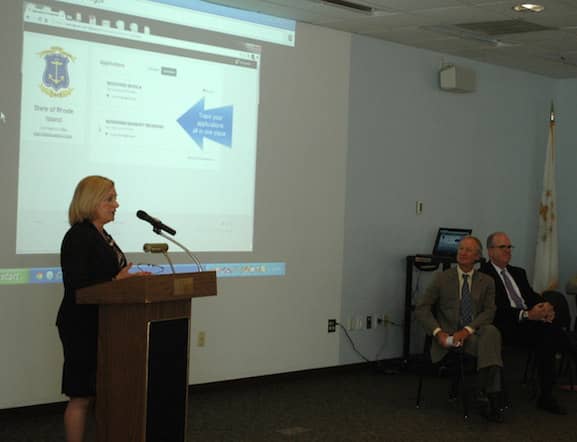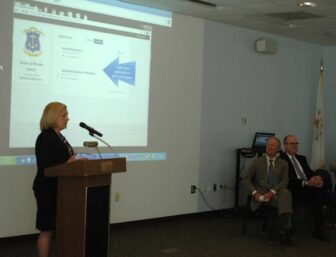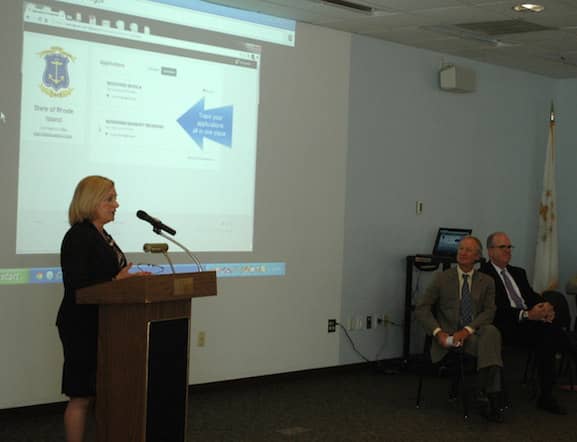 Wawick, RI – Gov. Lincoln Chafee and his staff paid a visit to the Warwick Public Library Wednesday morning to announce Apply RI, the state's new online job application website for aspiring state employees.
The system will make it easier for applicants to navigate the state's job application process, eliminating duplicate forms and allowing applicants to search available positions.
Before Apply RI, "If you didn't catch it when it was posted, you missed it," said RI Director of Human Resources Deborah Dawson.
"When I came in, I was shocked at how many different kinds of applications I had to fill out," said Chief Digital Officer Thom Guertin. Now, he said, the streamlined process will  save the state and applicants time, and save government resources.
Apply RI is live at agency.governmentjobs.com/rhodeisland. For more information, contact Allison Rogers, 401-222-2280 or [email protected].