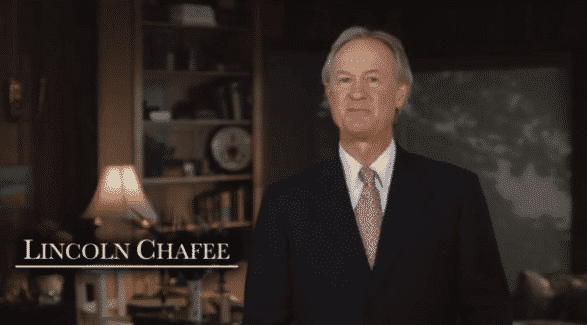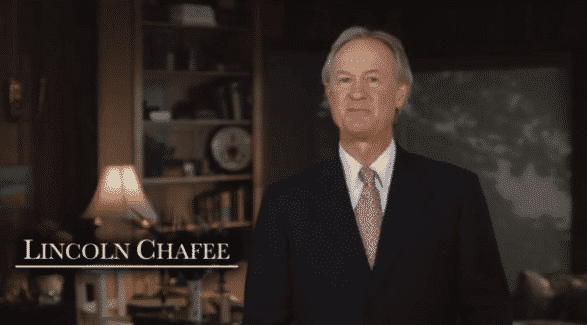 Warwick, RI – Warwick's Lincoln Chafee has ended his campaign for president,  announcing the decision in the text of his speech to the at the 22nd Annual National Issues Conference of the Women's Leadership Forum in Washington, DC, posted to his campaign website this morning.
"As you know I have been campaigning on a platform of Prosperity Through Peace. But after much thought I have decided to end my campaign for president today. I would like to take this opportunity one last time to advocate for a chance be given to peace," Chafee's speech reads.
Chafee references the Greek comedy Lysistrata, wherein a group of women withhold their favors from their war-mongering husbands, achieving peace.
Chafee faced an uphill battle in his bid to win the Democratic nomination for president with low fundraising and low popular support, polling at under 1 percent nationally. The last hope for his presidential aspiration hinged on the first Democratic presidential debate in Las Vegas with the opportunity to argue for his candidacy against his more popular opponents face-to-face for the first time.
But the famously quirky former RI Governor, Warwick mayor and city councilor faltered on his strong suit when he criticized former Secretary of State and Senator Hillary Clinton on her vote for the Iraq War but offered no defense of his for the Gramm-Leach-Billey Act, which repealed the Glass–Steagall Act's conflict of interest prohibitions.
Chafee ended his speech with general support for the Democratic Party in the coming election.
"Thank You! Go Democrats in 2016!" Chafee said.