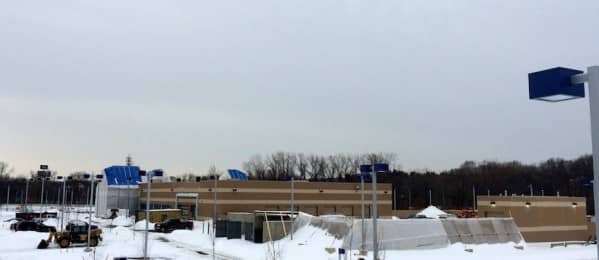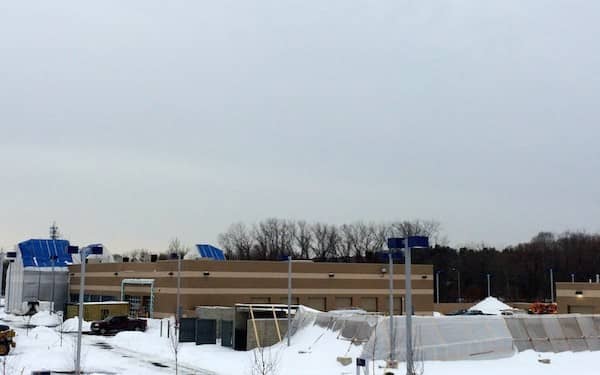 Warwick, RI – When CarMax's new Auto Super Store #7276 opens this summer, they'll be employing 50 people at the 8.3-acre spot at 203 Bald Hill Road.
Currently covered in a layer of snow along with the rest of the city, the former Building #19 location is beginning to take the shape of the superstore to come, under the focus of the company's total $16 million construction project.
Casey Werderman, public affairs rep at the Richmond, VA based company, said they'll begin interviewing candidates for the store in April or early May. Aspiring CarMax employees should keep an eye out for an announcement in April, he said.
Those employees may have a good time working there, if recent accolades CarMax has won are any indication. CarMax was named one of FORTUNE Magazine's "100 Best Companies to Work For" for a decade, and the company recently celebrated its 8th year on Training Magazine's Training Top 125.
The used car superstore has a unique approach to selling cars, Werderman said, summed up in the term, "no haggle, no hassle." The company was founded 20 years ago with the intent to revolutionize car buying, in fact.
"We make the process more ethical, fair and transparent by offering a no-haggle, no-hassle experience and an incredible selection of CarMax Quality Certified vehicles," Werderman wrote in a recent email. Regarding the no-haggle part of the experience, Werderman said the company's approach focuses on value for the customer up-front, so there's no negotiating the bottom line.
"That price is not going to change," at CarMax, Werderman said.
CarMax has posted a number of tips on the traditional car buying experience to illustrate why they feel their way is better. The page on their website might make interesting reading, even if you're not interested in CarMax.
There are hundreds of vehicles for sale on-site at a typical CarMax, he said, but there are also 35,000 used vehicles available on their website, carmax.com. If you find something on the lot and it's in the wrong color, for instance, you can order it in a different color from their website, and the car will be delivered.
The company also provides free, commitment-free appraisals and will buy your car, even if you don't buy theirs.
At Volkswaken Balise on Quaker Lane in West Warwick, Michael Katsounakis, general manager, says the new dealership will be will be a welcome addition to the car dealer industry on Bald Hill Road.
Customers who have good experiences are good for everyone, regardless of where they get their car, he said.
"If it's a good operation who treats its customers well, it can only help," Katsounakis said.