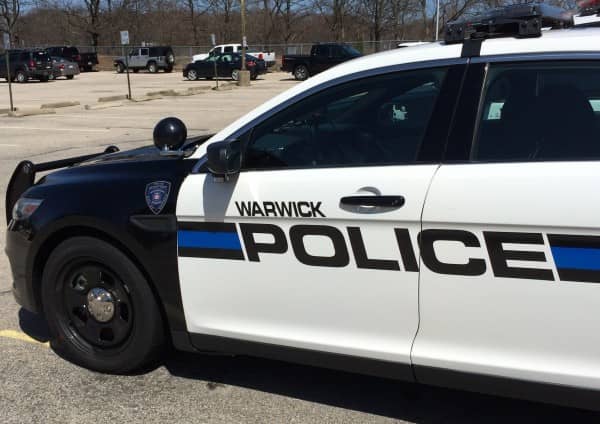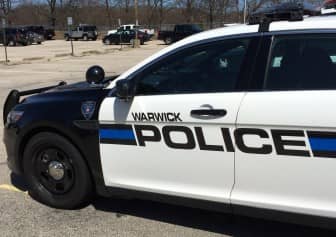 WARWICK, RI — Warwick Police responded to a car crash Oct. 19 at 11:46 p.m. at the intersection of Post Road and Warwick Avenue between a white Dodge pickup truck and a white Jeep Wrangler, arresting the latter's driver on a DUI charge.
When Officer Aaron Kay arrived at the scene of the crash, he saw the Wrangler, its tires up on the curb, behind the pickup, according to the officer's report.
Kay approached the Wrangler and spoke with the driver, later identified as Daniel Langlais, 34, of 379 Knotty Oak Road, Coventry. Kay immediately noted a strong odor of alcohol on Langlais's breath. He also noted the man had bloodshot eyes and slurred speech, Kay reported.
Langlais told Kay he was traveling south on Post Road from Providence to his home when the crash occurred. He said he rear-ended the truck stopped in front of him, then the two vehicles pulled forward and stopped on the side of the road, Kay reported.
Kay noted the front bumper of the Wrangler was dented, but the Jeep was not seriously damaged. The rear bumper of the pickup was caved in, affecting the tailgate, according to the report.
The pickup driver told Kay he was stopped at the intersection when he saw the Jeep approaching in his rear-view mirror, shortly after which it struck his truck from behind.
A passenger in the pickup said the driver stated they were about to be rear-ended shortly before it happened. The passenger said after, the Jeep driver got out and approached their truck to ask if they were OK, and they told him to get back in his car.
"The dude was acting all weird and staring at us after with a blank stare," the passenger said, according to the report.
The man and another passenger each complained of back pain following the crash, and were transported by rescue to Kent County Memorial Hospital.
During a series of sobriety tests, Langlais showed a lack of smooth pursuit in his vision, could not walk a straight line, and could also not balance on one foot. He also registered a .188 blood alcohol level on a portable breath test, according to the report.
Kay advised Langlais that he was not fit to safely drive his Jeep, and that the officer was arresting him on a DUI charge.
At Warwick Police Headquarters, 99 Veterans Memorial Drive, Langlais told Kay he had drank about four alcoholic drinks that evening while in Providence. The driver registered a .187 and .184 blood alcohol level on two successive tests, according to the report.
Kay charged Langlais with DUI, blood alcohol .15 or greater, and he was also cited for following too close and for failing to observe due care. He was scheduled for a Nov. 15 date in Third District Court, then released to a sober adult.