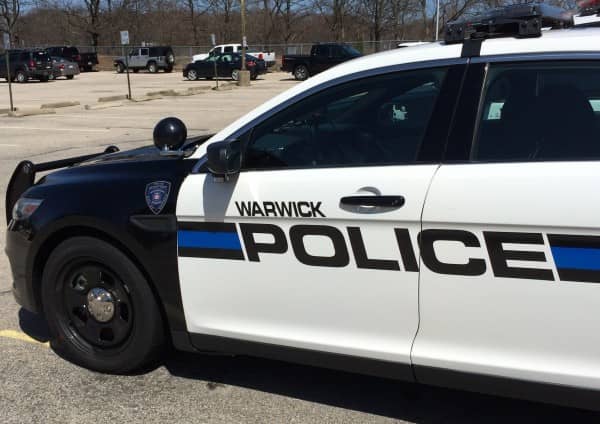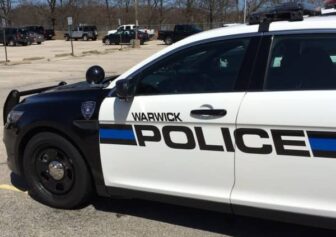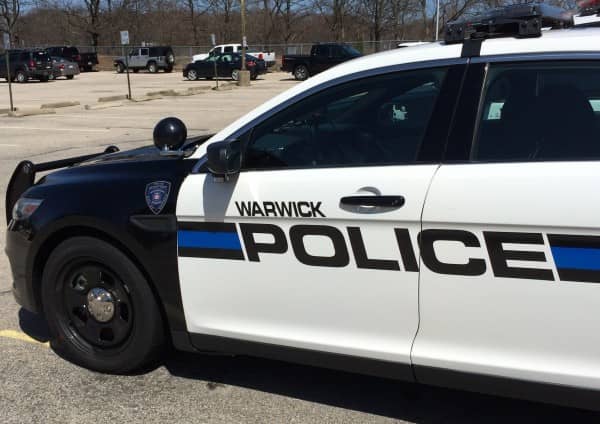 Editor's note: In keeping with WarwickPost.com policy, upon confirming charges against the person in this story had been dropped, that person's name and identifying information have been removed from this article. 
WARWICK, RI — Warwick Police, alerted to a driver of a black 2017 Honda who struck a pole in Oakland Beach then many curbs without stopping June 18 at 8:57 p.m., caught up to the motorist on Warwick Avenue, arresting the 28-year-old woman on DUI, and Hit & Run charges.
Officer Nicholas DeMarco closed with the Honda, following guidance from the reporting caller relayed through WPD dispatch as the following driver saw the car turn onto Ridgeway Road off Warwick Avenue, then onto a local home's lawn, according to his report.
DeMarco spotted the Honda leaving Ridgeway Road turning back onto Warwick Avenue, with the reporting caller following behind and followed as well, observing the car swerve left from the left-hand lane over the double lines, and turned on his lights, signaling the driver to pull over, DeMarco reported.
Instead, the driver stopped in the middle of the lane in front of 1728 Warwick Ave., according to DeMarco's report.
DeMarco approached the driver. He observed the Honda had front-end damage from an apparent crash, including the front grill and bumper, according to the report. The drivers-side airbag had also been deployed.
DeMarco asked her to step from the car, and guided her to the side of the road. She told him she had consumed one sangria and was on her way home from a friend's home in Oakland Beach. She said she had struck a curb, which set off the airbag.
As they spoke DeMarco reported an odor of alcohol on the driver's  breath, and also noted she seemed unsteady on her feet, and had bloodshot eyes.
Officer Michael Rocchio arrived and invited the driver to a series of sobriety tests, to which she agreed.
During the tests, the driver demonstrated a lack of smooth pursuit and involuntary eye movement in her vision; was unable to follow directions during a walk and turn test, and also stepped off-line, used her arms for balance and missed heel-to-toe cadence; and could not balance on one foot for longer than a few seconds, according to Roccio's report.
The woman refused a portable breath test of her blood alcohol level.
Roccio took the driver into custody on suspicion of DUI, and transported her to Warwick Police Headquarters, where she again refused to take a breath test. Roccio charged her with DUI, first offense, blood alcohol unknown, and also cited for refusing the breath tests, lane violations, and leaving the scene of a crash damaging road fixtures.
She was later released to a sober adult.