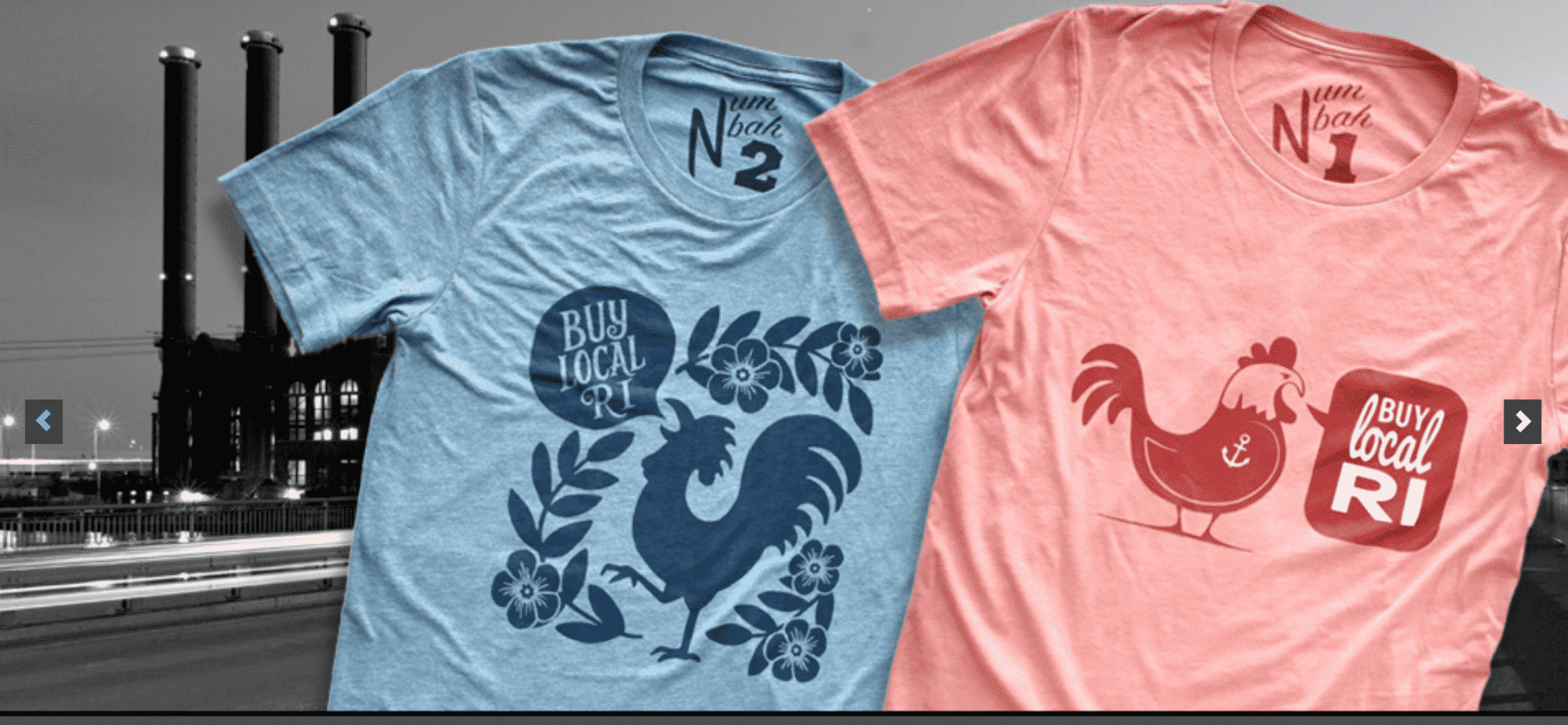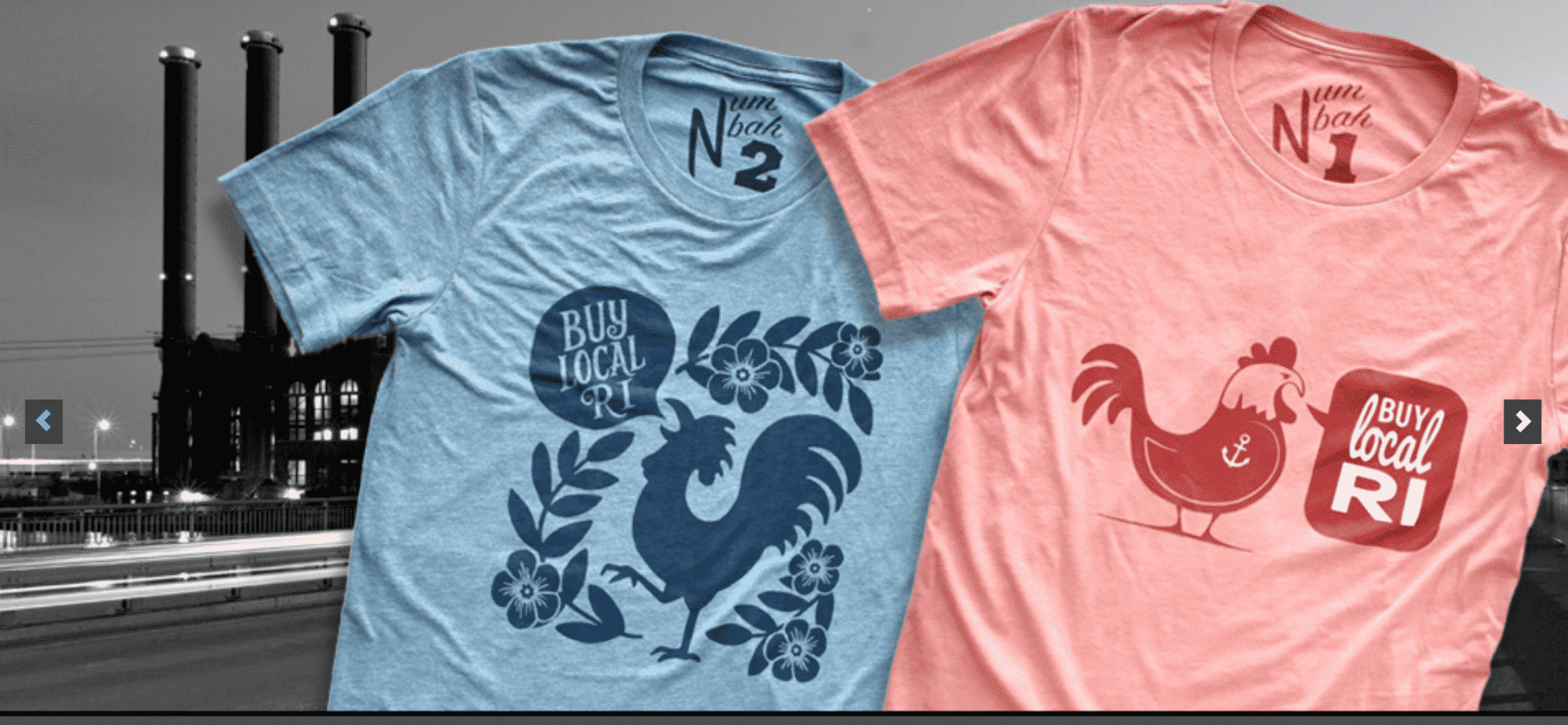 PROVIDENCE — The Providence Warwick Convention & Visitors Bureau (PWCVB) and Rhode Island Hospitality Association (RIHA) have partnered with Frog & Toad to launch a limited run of Buy Local RI T-shirts supporting local businesses, artists, and the hospitality industry.
"We're excited to continue this partnership, highlighting the Buy Local RI brand," said Neil D. Steinberg, president and CEO of the Rhode Island Foundation "The hospitality industry is second-to-none in Rhode Island and has been hit hard by the pandemic. We encourage Rhode Islanders to support this effort and to proudly display their support for our vibrant, diverse, local business community."
"Ever since the Rhode Island Foundation gave us the go-ahead to relaunch the Buy Local RI campaign last December, we've received daily requests to bring back the original rooster T-shirts," said Kristen Adamo, PWCVB president and CEO. "This project was an opportunity to showcase the awesome collaborative nature among our business, hospitality, and artist communities. These shirts are designed, printed, and sold locally while also directly supporting many of our family, friends, or neighbors in the hospitality industry in need of financial assistance."
"As public places of accommodation, the hospitality industry was the first to be shut down by executive orders resulting in thousands of unemployment claims. There are five generations working in our industry struggling to provide for themselves and their families due to wages lost from reduced hours and complete closures over the course of the COVID-19 pandemic," said Dale Venturini, RIHA president and CEO.
Three different designs will be released over the next several weeks. The first T-shirt features the original Buy Local RI brand design while the next two shirts showcase fun variations of the brand created by two local artists, Maret Bondorew and Michael Ezzell. The availability of the two new designs will be announced later this month.
The Buy Local RI T-shirts are $22 each and only available for purchase online at frogandtoadstore.com. Curbside pickup is available at Frog & Toad's 795 Hope St. location. They also offer free nationwide shipping on orders over $50.