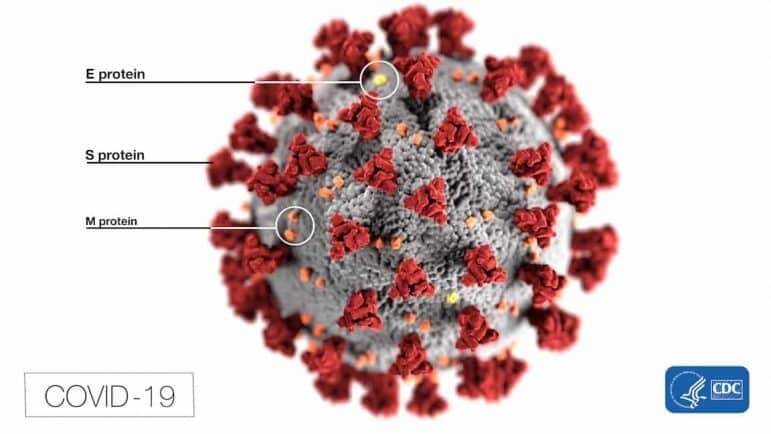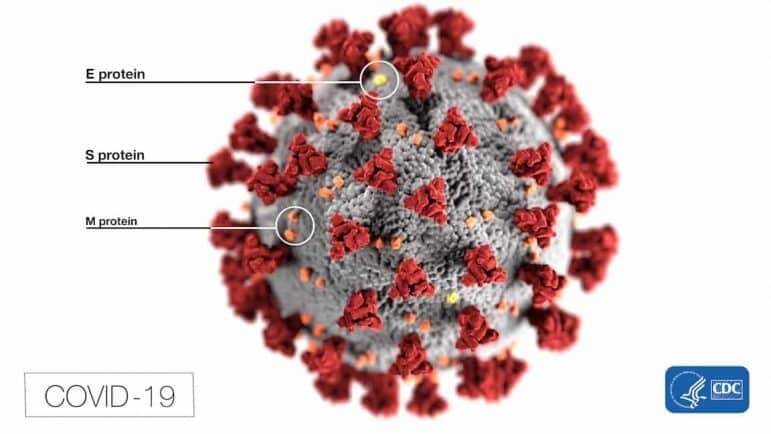 WASHINGTON, DC  — The COVID-19 B117 variant has been declared the most common strain in the U.S.,  leading U.S. Senators Jack Reed and Sheldon Whitehouse to urge vigilance as RI receives $15.4M in federal funds for vaccination.
Continued mask wearing,  social distancing, and vaccination efforts are key to end the COVID-19 pandemic, the Senators reminded Rhode Islanders.
A study in the journal Cell suggests the strain is 40-50 percent more transmissible than other strains in the U.S., and 50 percent more likely to cause fatal COVID-19.
"The B-117 variant is now the most common lineage circulating in the United States," said Centers for Disease Control and Prevention (CDC) Director Dr. Rochelle Walensky during a press conference last week. "These trends are pointing to two clear truths: One, the virus still has hold on us, infecting people and putting them in harm's way, and we need to remain vigilant. And two, we need to continue to accelerate our vaccination efforts and to take the individual responsibility to get vaccinated when we can."
In Rhode Island, the Department of Health's COVID-19 data website reports that on April 12, of 1,266 COVIOD-19 cases sequenced, 159 of them were the B-117 variant, indicating that strain caused about 12.5 percent of the COVID-19 cases on that day.
"Rhode Island is making real progress, but we can't let our COVID-19 guard down yet.  Wearing masks, social distancing, and getting the vaccine are all critically important.  These vaccines are safe and effective and they are saving lives.  I urge all Rhode Islanders to take the shot when it's their turn because the vaccine offers our best shot at returning to a healthy community, society, and economy," said Reed.
"We've been through a bumpy flight but the landing field is in sight.  We need to make sure we keep on course with masks, distancing, and vaccinations to help contain the virus before summer," said Whitehouse.
Warwick COVID-19 infection rate remains high
While Rhode Island's overall infection rate has stayed between 2 percent and 2.4 percent for several weeks, in Warwick that rate was reportedly 9,894 per 100,000, or about 9.9 percent, according to the RI Department of Health. In a recent WarwickPost.com interview, Richard L. Corsi, Dean of the Maseeh College of Engineering and Computer Science at Portland State University, said such a high rate of community spread makes being indoors for non-essential purposes inadvisable. "A 10 percent community infection rate is too high for me to personally recommend anyone going to a non-essential indoor environment," Corsi said.
At the time, Corsi exempted classrooms from that assessment, noting he considered them essential for physical, social, mental and educational development of children. In Warwick, schools recently returned to four-day in-person, indoor learning as School Committee officials acknowledged an increase in COVID-19 cases within schools.
An early pandemic shortage of data on COVID-19 infections among young people has begun to be remedied with new studies, including an April 9 report in the JAMA Network Open monthly journal published by the American Medical Association reporting that among 20 ,714 pediatric patients with COVID-19, 2, about 11.7 percent, or 2,430 were hospitalized with COVID-19. Among those pediatric patients hospitalized, 756, or 31.1 percent, experienced severe COVID-19, requiring  treatment in an intensive care unit, use of invasive mechanical ventilation, or resulting in death.
A study in the journal Lancet following COVID-19 survivors six months later to monitor lingering symptoms from the disease found 76 percent of patients (1265 of 1655) reported at least one symptom at follow-up. The most common symptoms after discharge were fatigue or muscle weakness (1038 [63%] of 1655) and sleep difficulties (437 [26%] of 1655. Anxiety and depression were also recorded symptoms lingering after six months.
New  RI vaccination funding wrestled from limiting Trump administration rules
On Monday, Senators Reed and Whitehouse met with East Providence Mayor Roberto DaSilva and announced $15.4 million in new federal funds to expand local efforts to vaccinate Rhode Islanders.  The federal funds can be used to bolster vaccine infrastructure and boost the state's partnership with medical providers, community-based organizations, and health centers to ensure more people can be vaccinated in a timely manner.
 The new funds are allocated to Rhode Island after Senators Reed and Whitehouse successfully worked to include a correction in the American Rescue Plan to ensure small states like Rhode Island received their fair share of federal funding for vaccine distribution.  Under the Trump Administration, the U.S. Department of Health and Human Services (HHS) and U.S. Centers for Disease Control and Prevention (CDC) used a flawed formula that shortchanged small states on critical federal funding for vaccines.
 To fairly allocate COVID-19 vaccine funding, Congress directed HHS to allocate federal aid to states, localities, and territories according to the formula that applied to the Public Health Emergency Preparedness (PHEP) cooperative agreement in fiscal year 2020 in determining the grant funding levels each state should receive. But Fiscal Year (FY) 2020 PHEP funding awards included non-formula components.  Rather than using the traditional PHEP allocation method, Trump Administration officials based the supplemental allocations solely on the population component of the formula.  As a result, this disproportionately impacted smaller and more rural states.
 Senators Reed and Whitehouse, along with U.S. Senators Jeanne Shaheen (D-NH) and Kevin Cramer (R-ND), pressed HHS and CDC to reconsider and reallocate funds as the law intended.  They penned a joint letter, writing: "if HHS and CDC do not act to provide additional resources to support smaller states that were shortchanged by this round of grant funding, our communities will not be equipped to meet the challenge of vaccine administration during this deadly pandemic. For these reasons, we strongly encourage CDC to utilize additional discretionary funding at its disposal to provide more funding to our small states."
While the Trump Administration did not take action before the change in Administrations, the Senators helped include bipartisan language in the recently enacted American Rescue Plan to ensure Rhode Island got its fair share of federal assistance for vaccines.  The new funds are a result of both the American Rescue Plan and the Coronavirus Response and Relief Supplemental Appropriations Act.
 "Today we're announcing a new $15.4 million booster shot to bolster Rhode Island's vaccination efforts.  The previous Administration interpreted the distribution formula in way that shortchanged Rhode Island and other small states.  Senator Whitehouse and I were able to secure a legislative fix and a commitment from the Biden Administration to ensure Rhode Island got its fair share of vaccine funding.  I know the state will put these funds to good use," Reed said.
"Senator Reed and I worked across the aisle to secure an additional $15.4 million to boost the state's vaccination effort, making Rhode Island whole after the Trump administration short-changed small states," said Whitehouse.