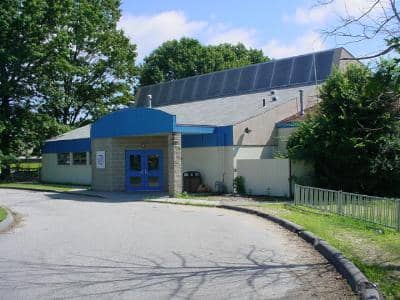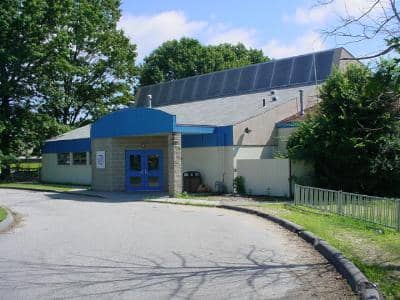 Editor's note: This article and most of our COVID-19 related news is free to the public to ensure people have access to life-saving information. If we've helped you, and you're able to help us, we would appreciate your subscription for either $1.50/month or $15 per year.
UPDATE: On Sunday, March 29, Gov. Gina Raimondo suspended all child care operators' licenses, including Boys & Girls Clubs operations.
"The Boys & Girls Clubs of Warwick stands ready to serve as soon as we get the go ahead from the governor and Department of Health to provide childcare for the children of essential hospital workers," reported BGCW executive director Lara D'Antuono. "We are prepared to deliver our high level of childcare whenever it is deemed appropriate for us to do so. Affected families should continue to check our website (www.wbgclubs.org) and Facebook page for the latest developments."
WARWICK, RI — Starting Monday, March 30, Boys & Girls Clubs across Rhode Island, including Warwick, will open to provide Lifespan hospital workers' child care during the COVID-19 pandemic.
Clubs in East Providence, Newport, Northern Rhode Island (Cumberland and Woonsocket), Pawtucket, Providence and Warwick are readying to serve up to 400 boys and girls from kindergarten through middle school hailing from the families of the state's essential healthcare workforce.
The emergency service is the result of a partnership between the State and the Rhode Island Boys & Girls Clubs Alliance, according to an announcement from the Boys & Girls Clubs of Warwick. The arrangement provides for government funding to compensate the clubs for emergency services while continuing to encourage needed donations from the public, corporations and foundations.
"We are proud that, due to our long record of outstanding support for children, the Rhode Island Boys & Girls Clubs Alliance was selected to play the important role of caring for essential hospital workers' children," said Boys & Girls Clubs of Warwick executive director Lara D'Antuono. "We are working very hard and instituted extra safeguards to ensure the health and welfare of our staff and youngsters entrusted to us during this crisis."
Those safeguards include:
No one in facility other than registered children and staff
Children must be 100% healthy prior to entering
Children will be in groups of 10 or less
Children will not change groups
Groups will be kept in separate rooms
Continual cleaning throughout the day with deeper cleaning nightly
BGCW is following all guidelines for childcare established by Rhode Island's DHS and Dept of Health. They'll also  continue monitoring COVID-19 updates from the Centers for Disease Control and Prevention to ensure best practices and assembly guidelines are strictly followed for the safety of all children and staff.
Boys & Girls Clubs are experienced child care providers and meet stringent guidelines for licensed childcare, D'Antuono said. As an added response to the COVID-19 crisis, all staff underwent intensive, specialized training that includes regular disinfecting procedures they will implement throughout the day to protect children and staff.
Registration information has been provided to Lifespan staff by hospital administration.  Parents should visit the Club's website (below) to complete registration for the Club of their choice by filling out and submitting required forms and payment. All pertinent information is available on the websites.  All children must be pre-registered in order to attend.
The Boys & Girls Clubs in Rhode Island will be offering care from 8:30 am – 5 p.m. at the following locations throughout the State:
The rate for the care is $170 per week.