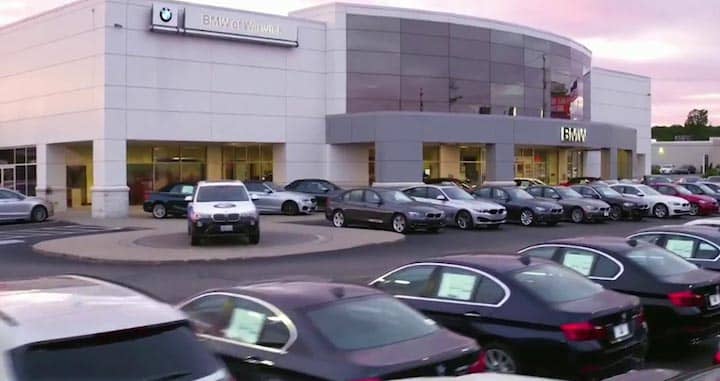 WARWICK, R.I. — Everybody's got a grudge with cancer, including the owners, employees and customers at BMW of Warwick at 1515 Bald Hill Road, and they're inviting the public to an event tonight supporting the Gloria Gemma Breast Cancer Resource Foundation.
For every BMW sale during the month of October, $50 was allocated to support Gloria Gemma and additionally, a pledge card was available during this time, and the dealership will be presenting a check to the charity during a fundraiser running 5:30 p.m. – 7:30 p.m.
The reception will feature hors d'oeuvres, a raffle featuring a 50-inch TV, $500 gift card to the BMW Warwick parts department, and a car detail treatment valued at $200.
"We are proud to have been chosen to partner with Gloria Gemma. We chose them because they are a respected local organization that provides direct support to our community. Within our dealership, we all know someone who is directly affected or indirectly affected with this disease. We want to be able to assist in this fight as much as we can for all mothers, fathers, brothers, sisters, and families not just our own," said Ron Girouard, general manager of BMW of Warwick.
The Gloria Gemma Breast Cancer Resource Foundation is committed to helping breast cancer patients restore mind, body and spirit through holistic programs, education and support. Whether a person is newly diagnosed, a survivor or lost a loved one to the disease, Gloria Gemma staff and volunteers help patients through the breast cancer journey with understanding, information and resources.
"We are very excited about our partnership with Gloria Gemma and we look forward to many more years of working with this wonderful group of people. Next year we will build on this year's success and do our best to continue supporting Gloria Gemma as they continue to do what they do best; spread hope" Girouard said.