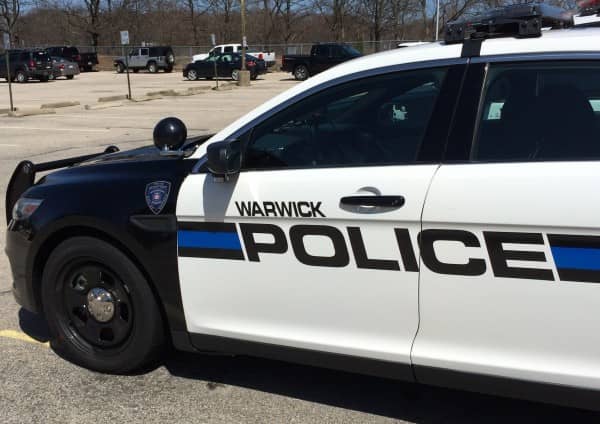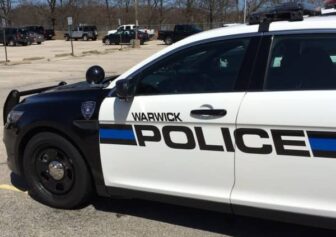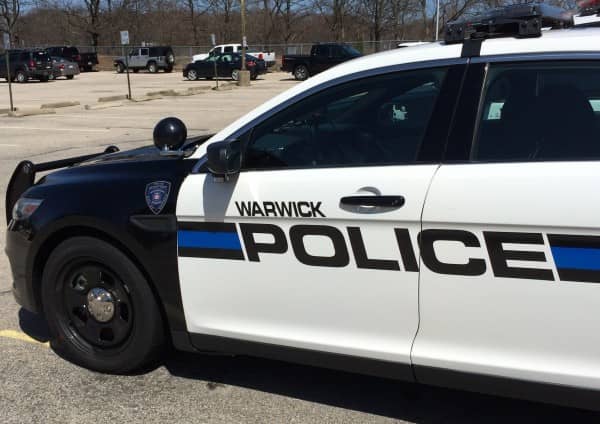 WARWICK, RI — A Warwick man speeding through the city in a BMW, clocked at 85 mph in a 35 mph zone ended his trip with a crash into the circular wall at the Greenwich Avenue rotary June 16 at about midnight, setting the car on fire.
Officer Michael C. Bailey spotted the white 2009 BMW speeding east just after turning west onto the Greenwich Avenue bridge from Post Road. Bailey's cruiser's radar recorded the car's speed at 85 mph in the 35-mph zone. The BMW braked hard and took a right onto Post Road headed south, according to his report.
Bailey reported the BMW to dispatch and followed, but, due to a wide distance between the vehicles, he wasn't able to report the license plate, according to the officer's report.
The officer followed the BMW to the rotary at Post Road and Veterans Memorial Drive, watching as it turned onto Veterans Memorial Drive and continuing to speed toward the next intersection, another rotary connecting Veterans Memorial Drive and Greenwich Avenue.
As it neared the second rotary, Bailey reported seeing the car appear to lose control shortly before it crashed into the circular wall at the center of the rotary, immediately catching fire at the rear of the vehicle.
The driver exited the BMW with his hands up, saying he was sorry, according to the report. Bailey identified the man as Chan Ang, 27, of 9 Dudley Ave. Warwick, RI. Bailey handcuffed Ang, who had a minor scratch on his left arm and complained of slight pain in his leg. He later refused transport to the hospital after being checked by rescue personnel.
Officer Nicholas DeMarco arrived and conducted sobriety tests on Ang, who showed no sign of impairment, according to Bailey's report. During the tests, Ang said the BMW had 500 hp and that he was "pretty sure" he had been traveling at more than 100 mph while driving east on Main Avenue.
Bailey transported Ang to Warwick Police Headquarters, where he was charged with reckless driving and cited for speeding and leaving the lane of travel. He was released with a summons to Third District Court.