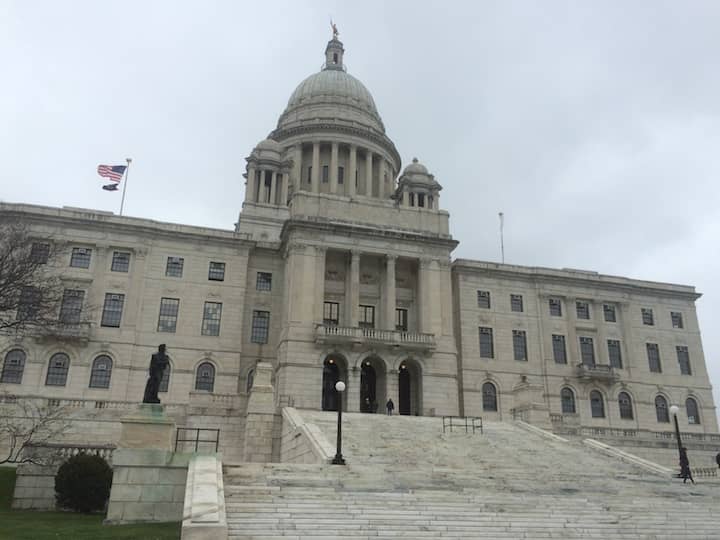 STATE HOUSE — Rep. Joseph M. McNamara (D-Dist. 19, Warwick, Cranston) and Senate Majority Leader Michael J. McCaffrey (D-Dist. 29, Warwick) have introduced the Rhode Island Utility Fair Share Roadway Repair Act, requiring public utilities to repave and repair roadways which have been altered or excavated by the public utility.
"Rhode Island roads have become a tapestry of potholes and patch jobs," said Representative McNamara, who serves as chairman of the House Health, Education and Welfare Committee. "Too often, when a utility company tears up a road to do underground work, they repair the area with a shoddy patch job. These patchwork roads can have a profound effect on automobile maintenance and at times even be dangerous to drivers."
Repaving and repair of the roadway would be to the satisfaction of the state or municipality controlling the road, should the bill, (2019-H 5028), pass. The legislation would also provide for a complaint procedure for defective or incomplete repairs by public utilities.
"The legislation would also provide a system to make certain that utility companies are complying with the law," said Senator McCaffrey. "If it's determined that the job was not done — or was not done satisfactorily — then the public utility administrator would charge an amount for reparation or repaving of the road. We want to hold public utilities accountable when they start tearing up public roads."
The House version of the bill, which is cosponsored by Representatives Katherine S. Kazarian (D-Dist. 63, East Providence), James B. Jackson (D-Dist. 26, West Warwick, Coventry Warwick), Camille F.J. Vella-Wilkinson (D-Dist. 21, Warwick) and Samuel A. Azzinaro (D-Dist. 37, Westerly), has been assigned to the House Committee on Corporations.