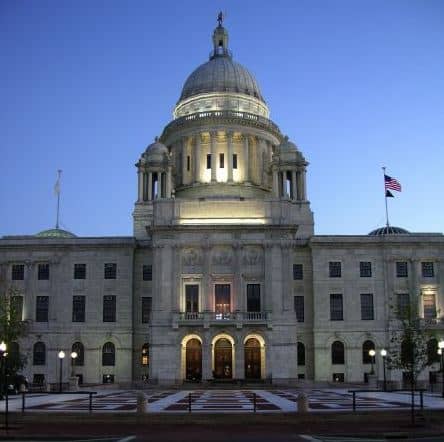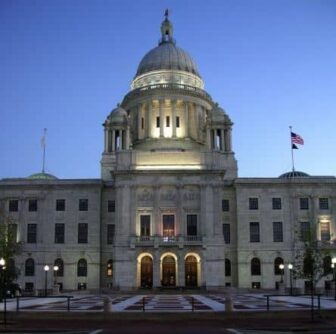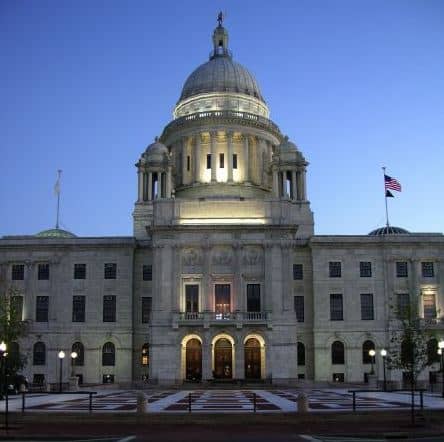 WARWICK, R.I. — The General Assembly has passed House Bill 5593  SUB A, extending expired contracts with teachers and municipal employees until successor agreements are reached, reversing the fortunes of the Warwick Teachers Union (WTU) in a February Superior Court ruling stating their expired agreement could not be enforced.
Rhode Island municipal leaders rallied at Warwick City Hall Thursday to oppose the legislation. The rally drew Warwick Mayor Scott Avedisian, Cranston Mayor Allan W. Fung, Pawtucket Mayor Donald R. Grebien, Johnston Mayor Joseph M. Polisena,  Other attendees included Lincoln Town Administrator T. Joseph Almond, Westerly Town Manager Derrik Kennedy, Charles A. Lombardi, Mayor, North Providence; William S. Murray, Mayor, Cumberland; and Brian Daniels, Executive Director, RI League of Cities and Towns.
"After personally spending many as a mediator for current teacher contract negotiations, it is my feeling that if parties are forced into contracts they aren't on board with, it will be a losing situation for all those involved," said Mayor Avedisian. "The passage of this bill would effectively remove power from our cities' school and city council members, who, as we know, are elected by our residents. In an economic climate where we aim to keep tax levels as even as possible, automatic contract extensions would undoubtedly place a higher financial burden on our taxpayers," Avedisian said.
Rep. Camille Vella-Wilkinson, co-sponsor of the bill, said the legislation would in fact restore a 25-year-old understanding between municipalities and unions that expired contracts should be honored while municipalities and unions renegotiate.
Prior to the Warwick School Department's move to disregard the Warwick Teacher's Union contract that expired in 2015, the practice of honoring expired contracts worked with no adverse effects Vella-Wilkinson said.
Also, she said, both parties are already familiar with the elements of the prior agreements, having been party to negotiating them.
"The School Committee can not pretend that they were not party to the original contract," Vella-Wilkinson said. Restoring the unofficial agreement through legislation restores balance between unions and ensures negotiations for new contracts happen fairly. Without that safeguard, Vella-Wilkinson said, a municipality is able to take the things it was unable to negotiate fairly, since there's no contract restraining them.
"Despite the fact that it is patently unfair, just think of what this does for trust," when municipalities can take concessions outside the bargaining process, she said.
"Many communities do not have evergreen provisions in their contracts. This legislation would saddle all of us with this regressive initiative. We have choices to make every time we negotiate contracts. Some have fought to have good language that allows real negotiations.  This legislation would hamper our efforts," Avedisian said.
The bill now heads to Gov. Gina Raimondo's desk.