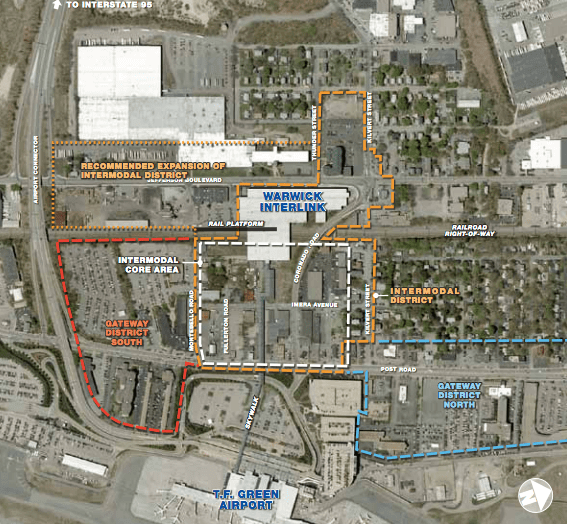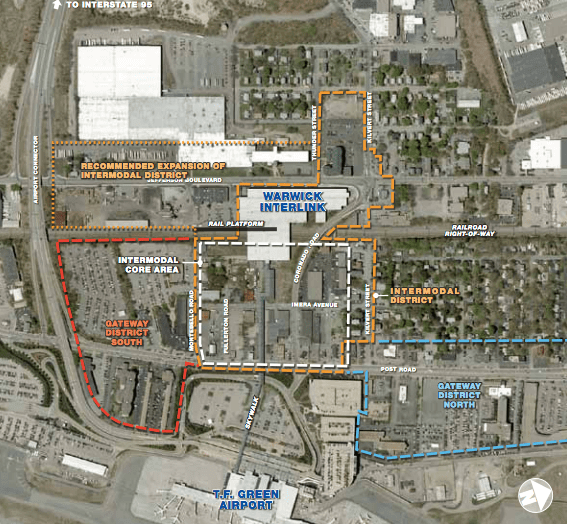 WARWICK, RI — RI's Foreign Trade Zone, (areas near a U.S. Customs Port of Entry, considered outside the Customs territory of the United States) includes parts of Providence, the Quonset Business Park and the Airport Business Park adjacent to TF Green, which Mayor Scott Avdesian would like to extend to City Centre.
RI's Foreign Trade Zone, #105, was designated in 1984 and expanded in 1997. It includes:
Thirty-two (32) acres at the Port of Providence, a 185-acre commercial and industrial inter-modal facility owned and operated by Waterson Terminal Services, LLC
A 43-acre area at the Airport Business Park adjacent to T.F. Green Airport in Warwick, Rhode Island
The Quonset Business Park, an 880-acre area within the Economic Development Corporation's premier 3000-acre Quonset Business Park in North Kingstown, Rhode Island. Quonset's strategic location, situated between New York and Boston and at the entrance of Narragansett Bay, provides one of the best deep-water ocean ports on the East Coast. Major cargo arriving at the port includes automobiles, quarried stone, seafood products and general cargo. The Port offers three major piers with over 6,800 lineal feet of deep water dockage.
On Wednesday, Avedisian announced he has written to Rhode Island Commerce Secretary Stefan Pryeor and Commerce RI's Board of Directors to express his support for a proposal to expand Foreign Trade Zone (FTZ) #105 to include land surrounding City Centre Warwick.
According to a statement from Avedisian  Wednesday, Among the benefits of a FTZ are a duty exemption on re-exports, duty elimination on manufacturing, repacking, no duty on rejected or defective parts, relief from inverted tariffs and duty deferral, and no duty on domestic content or sales to the U.S. military or NASA.
With the completion of the airport runway expansion, and a cooperative effort between the city and state to foster a competitive local business climate, he pointed to parcels adjacent to City Centre Warwick as an ideal location for the FTZ.
"It is my belief that expansion of the Foreign Trade Zone status in Warwick would help the city and state attract new businesses," Avedisian said.
Avedisian noted that the City, partnering with Commerce RI, RI Department of Transportation, and the Rhode Island Airport Corporation, has been working to promote City Centre Warwick and the surrounding area as a new center of business for the region, and that these efforts have resulted in recent construction of the $23-million Hyatt hotel and Proclamation Ale's new brewery and tasting facility, with several other major mixed-use projects are currently in the exploratory phase. The Hilton Garden Inn and IronWorks Tavern, developed some years ago, are flourishing in the district, Avedisian said.
 "These projects are creating new and renewed interest relative to the enormous economic development opportunities in City Centre. Most certainly, a FTZ supporting City Centre Warwick and the surrounding environs would benefit businesses that presently exist in the area and would be an added incentive to draw new businesses looking to locate in Warwick," Avedisian wrote.
 Also, the City Centre Warwick Market Segmentation Analysis (2013) specifically recommends the expansion of Foreign Trade Zone #105 to support shipping and logistics clusters in and around City Centre.   The study also highlights the advantages that an expanded Foreign Trade Zone designation may provide to attract biotechnology and pharmaceutical industries, Avedisian said.