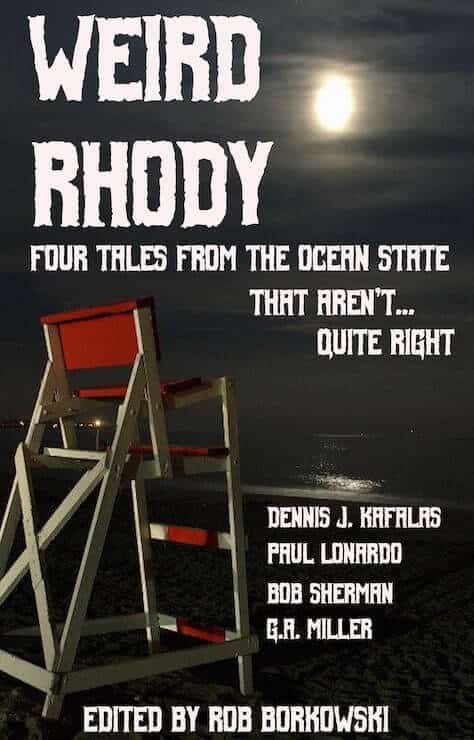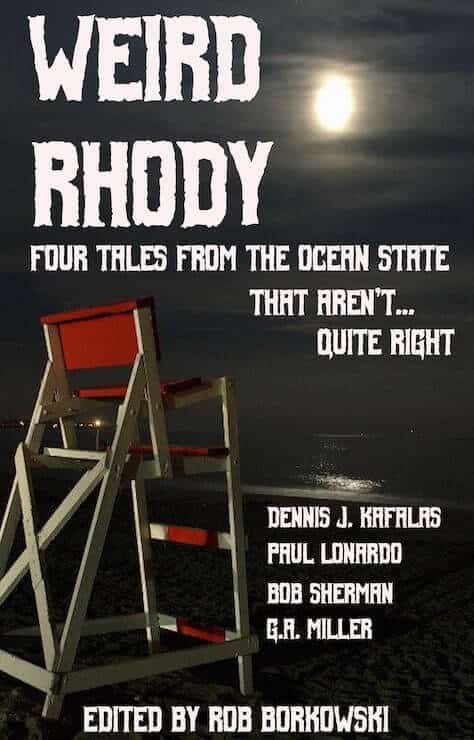 WARWICK, RI — In honor of the 129th anniversary of the birthday of H.P. Lovecraft, Rhode Island's famously horror-pioneering author, WarwickPost.com presents its yearly subscribers with "Weird Rhody," four disturbing stories sure to entertain.
Within its pages, a father meets a mysterious little girl during a trip to the beach, aging athletes explore the limits of superstition, a killer boasts superhuman abilities, and a small town listens to an influential tune.
The tales come from Rhode Island Authors Dennis, J. Kafalas, Paul Lonardo, Bob Sherman and G.A. Miller, all members of the Rhode Island Association of Authors. The cover art comes to us courtesy of WarwickPost.com's chief photog, Mary Carlos. The image, "Salty's Chair" is from a 2013 August night at Salty Brine beach, creating the perfect setting for this collection.
The writers responded to WarwickPost.com's call for submissions for an anthology offered to yearly subscribers. Steven Porter, president of the Association of Rhode Island Authors (ARIA), owner of Stillwater Books and Stillwater River Publications in Pawtucket, graciously agreed to distribute WarwickPost.com's invitation to ARIA's membership.
Now, with their cooperation, WarwickPost.com yearly subscribers will be able to download this collection (in either Epub (Apple Books App) or Mobi (Kindle App) format). That's in addition to unlimited access to articles and content, a two month discount, as well as access to multimedia and subscriber-only content, all for $15 a year.
We're making it easier to become a subscriber. Sign up, and we're confident that within the next year, you'll read or watch something on WarwickPost.com that's worthy of your dollars. Now, we're starting that off with Weird Rhody in our quiver. There's more where that came from.
While we're working all the time to make sure our readers stay happy, we also want to make sure the writers contributing their work to our endeavor are well – rewarded for their efforts. Please check out their latest works displayed in the spinning cube ad to the top right of the page – buy these talented writers' novels and textbooks, and spread the word about them to your friends. Show them WarwickPost.com readers appreciate their work.