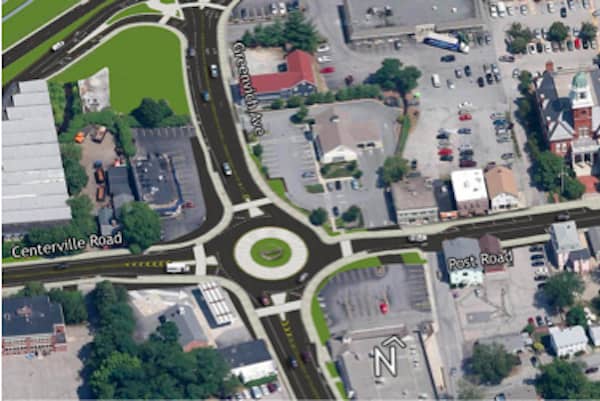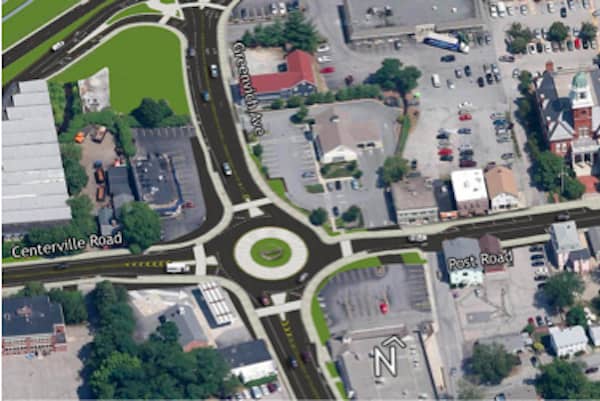 Warwick, RI — As 2015 gets underway, the $29.9 million Apponaug Circulator Project continues, with lane closures and traffic delays expected through the project area this week.
Here's the schedule of planned work for the area for Jan. 5 through 10, 2015, weather permitting, as reported on the City of Warwick Apponaug Bypass web page:
Post Road – West Shore Road to Veterans Memorial Drive:
Crews will continue installation of a new drainage system along the east side of the roadway, from Lockhart St. to Locust St.
National Grid Electric will install new utility poles and overhead wires.
Two travel lanes will be closed during construction activities, from 6 a.m. to 4:30 p.m.
Centerville Road [Rte. 117] – Diamond Hill Road to Tollgate Road:
Cox Communications will continue relocation of overhead wires, from Tollgate Road to Diamond Hill Road.
One travel lane will be closed during daytime activities from 9 a.m. to 3 p.m.
Veterans Memorial Drive Extension (Former Mill Site):
Removal and disposal of abandoned facilities within the former Mill Site will continue, with no effect on traffic.
Stay updated with road construction alerts and road closures on the RIDOT Traffic Advisory website, and follow RIDOT on Twitter.