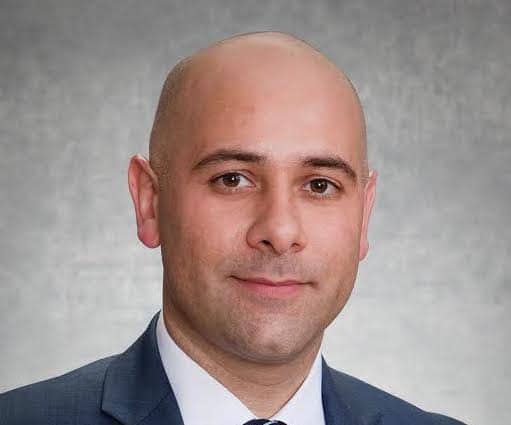 WARWICK, RI — Bristol County Savings Bank (BCSB), headquartered in Taunton, Massachusetts, has promoted Hasan Ali, to the position of Senior Vice President/Commercial Lending at the bank's Warwick location on Jefferson Boulevard.
Ali will be responsible for supervising the bank's lending team and developing and managing commercial loan and deposit relationships at the bank branch.
Ali will lead the Rhode Island team out of the Bank's new Warwick Loan Office, located at 300 Jefferson Blvd., Suite 102.
Prior to his promotion, Ali served as Vice President/Commercial Lending for the Bank. Previously, Ali held a number of positions with Santander Bank, N.A., including Market Manager/Team Leader – Business Banking in Boston, Massachusetts; Vice President/Relationship Manager – Business Banking, Providence, Rhode Island; and Small Business Relationship Manager, also in Providence. He also served as a Commercial Lender for Ocean Capital, a Division of Home Loan Investment Bank (HLIB) in Warwick, Rhode Island.
Ali is a Board Member for the Ocean State Business Development Authority in Providence Rhode Island, as well as a past mentor at Foster Forward, East Providence, Rhode Island. He is also active at his alma mater, the University of Rhode Island and is a former member of the URI Young Alumni Council. Ali earned his bachelor's degree in Business Administration from the University of Rhode Island in Kingston, Rhode Island and resides in North Kingstown, Rhode Island.
"We are confident that all of those promoted possess the requisite experience and management and sales skills to provide the regional leadership necessary for us to further drive growth while still providing the personal, quality service that our customers have come to expect," said John Silva, Executive Vice President/Commercial Lending.