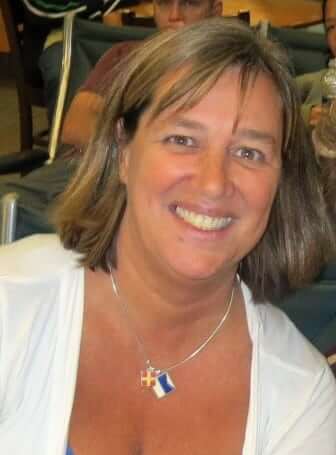 WARWICK, RI  – Warwick City Clerk Marie T Ahlert has made city records more accessible, municipal court and city employees more efficient in the last 22 years and spent many late nights at City Hall, part of a taxing schedule she'll happily set aside when she retires this summer.
"It was a great sacrifice, for my kids to have me work as much as I did," said Ahlert, 56.
Ahlert's ex-husband would work nights and she would work days so they could each could be home with their young children.  Later, when Ahlert had to work nights, her parents would watch the kids.
Ahlert's kids, Carl and Kathleen, were four-years-old and six-years-old, respectively, when then Mayor Lincoln Chafee appointed her City Clerk in 1993. Now Carl's in the Air National Guard, and Kathleen has recently graduated from URI and started work as a nurse at Pilgrim Senior Center.
At the time of her appointment, Ahlert was a veteran manager at Hertz and National Car Rentals. At both companies, she dealt directly with the public, trained new hires and handled the daily, weekly and monthly financial reports.
She left the car rental business to work at Kent County Hospital doing inpatient billing, then left that job for United Airlines working part-time so she could spend more time with her kids while they were younger.
"Linc then offered me the job as City Clerk.  At that point in my life it was clear that I needed to work full-time, so I accepted the position and started working here in December of 1992," Ahlert said.
Probate Court is very technical in nature, but it also gives you a view into the lives of many families that live in our wonderful City. Some of those views are heartwarming and others are heartbreaking.
Ahlert, the second female Warwick City Clerk appointed since 1647, is the longest serving City Clerk since 1924. Among her accomplishments are the cleaning and preservation of historical records for future generations; implementation of a computer database for Probate Court; refurbishing and restoring plat cards, maps and recorded documents; reorganizing the upper and lower archives to make research more accessible; and installing a software database so recorded documents can be scanned for ready access.
"I think I've done OK. I'm really happy with what I was able to do here," Ahlert said.
"In the 22 years Marie has been Warwick's City Clerk, she has implemented a number of initiatives, including greatly modernizing the office and increasing efficiencies for the general public's benefit, helping to preserve historical records, and working with the state to create a statewide vital record database," said Mayor Scott Avedisian in an announcement of Ahlert's retirement.
One of the first things Ahlert did as City Clerk was update the Code of ordinances for the city, last done in the 1960s at the time. Every chapter had to be reviewed and updated to reflect modern changes, she said. Since she finished in 1995, there've been more changes, of course.
"It's time to do it again," Ahlert said.
Regarding vital records, Ahlert is happy she was able to get birth records for the city entered into the state's database, but deaths and marriages still have to be done.
What is this?Write your message here! Support us and promote what you've got!
"Hopefully, one day, it will happen," Ahlert said.
Ahlert said updating office procedure to use a scanner to record documents aided the public two ways: First, people could leave with their documents that day instead of waiting to have them mailed back to them (which also cost the city in postage). Second, the public had immediate access to the records once they were scanned in.
Ahlert said another of the strategies she instituted in the office was a focus on members of the office learning their co-workers' jobs, so they could cover for one another if someone was out sick or unavailable.
"Under her leadership, Marie has also made the Probate Court the go-to court in the state, and, during her tenure on the Rhode Island City and Town Clerks' Association, worked with her colleagues to create open dialogue and collaboration among all of the staff in municipal Clerk's Offices in order to better help them serve the public," Avedisian wrote.
"That was kind of my pet," Ahlert said, "I like Probate Court a lot."
"Probate Court is very technical in nature, but it also gives you a view into the lives of many families that live in our wonderful City. Some of those views are heartwarming and others are heartbreaking.  I find that many families reach out to us during a time in their lives when they are at their lowest points. It's rewarding to know that we are sometimes able to make that journey a little less stressful/painful.  Though we aren't attorneys, many still look to this office for guidance," Ahlert said.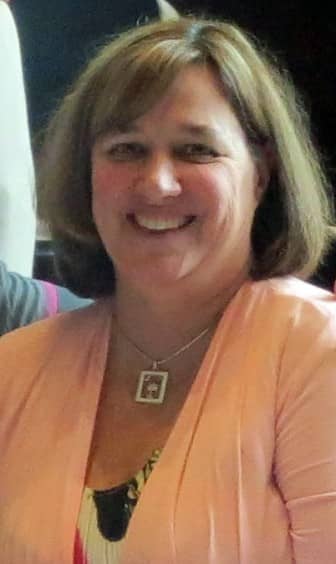 Now, as her generation gets older, she's seeing more of her friends' families in Probate Court, she said.
In Ahlert's place, Avedisian has appointed, subject to City Council approval, longtime employee Judy Wild to serve as Deputy City Clerk. The appointment would be effective until Sept. 1, when Wild would be named City Clerk.
"We will miss Marie, but I know the Clerk's Office will truly be in good hands with Judy at the helm," Avedisian continued. "Judy is a hardworking employee who has spent her entire municipal career working in various capacities within the Clerk's Office, and her extensive experience and working knowledge of the department will be invaluable in ensuring a seamless transition in leadership. I thank Marie for her years of dedicated service and wish her a very happy retirement."
Late night meetings have been a part of her life, and her family's lives, for all the time she's been City Clerk, Ahlert said. Now, with her children grown and working careers of their own, she's looking forward to spending time with them and her husband, Rick.
First thing she and Rick have planned, on July 31st, is a cross-country road trip with a pop-up camper. Ahlert said they'll travel North, likely along Rte. 90, visit Niagra Falls, then head for the Pacific Coast Highway.
From there, she said, they'll play it by ear.