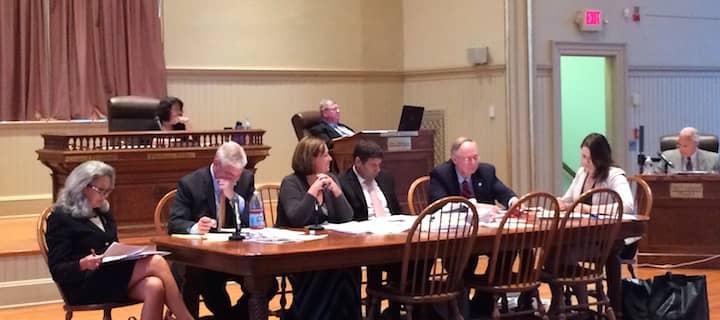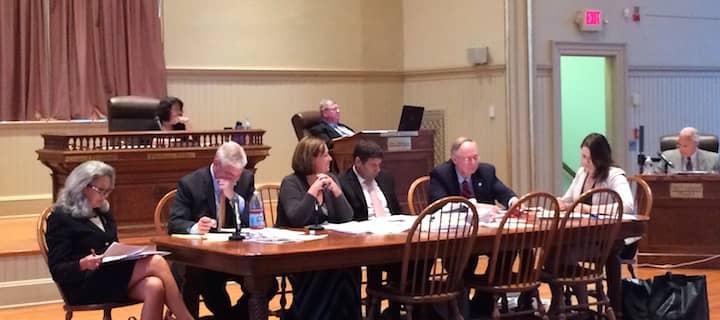 WARWICK, RI — Finance Director Ernest Zmyslinski retired Wednesday after 18 years of service to the City, with Director of Administration Bruce Keiser stepping in as interim director of finance.
Mayor Scott Avedisian announced  Zmyslinski's retirement, with an unusual lack of advance notice, on Wednesday. Often, retirements of city officials are announced months in advance.
"Ernie has served the citizens of Warwick extremely well during his 18-year tenure with the City," Avedisian said. "He has been a valued member of my administration, and it is in great part due to his careful stewardship of the city's finances that we have posted budget surpluses year after year, and meet our pension obligations while continuing to provide good municipal services.
Zmyslinski most recently announced in a joint release with Avedisian that the City's preliminary, not-yet-audited budget figures forecast a $5.8 million surplus.
"I have been consistently and deeply impressed with the scope of Ernie's knowledge, dedication and tireless efforts to keep city departments within – or under – budget," Avedisian continued. "While he relies on traditional finance practices to maintain the city's fiscal health, he is also constantly researching other communities' innovations in cost-saving measures to better serve our taxpayers. We will certainly miss Ernie, and thank him for his hard work over the years. I wish him well as he retires from the City."
Zmyslinski was named finance director in 1999 by then-Mayor Lincoln Chafee, and Avedisian asked him to remain in the post upon his election as mayor in 2000. During Zmyslinski's tenure, the Finance and Treasury divisions, over which he had direct supervision, have earned several Certificates of Achievement for Excellence in Financial Reporting from the Government Finance Officers Association of the U.S. and Canada. He also received the Robert M. Goodrich Distinguished Public Service Award from the Rhode Island Public Expenditure Council.
Avedisian said Keiser will hold the dual roles of director of administration and finance director until a permanent replacement is named.
Keiser has nearly 40 years of government management experience, with demonstrated expertise in oversight of municipal operations, budgeting, personnel, community planning, and intergovernmental relations. He was Jamestown's town administrator for seven years prior to retiring in August 2013. Previously, he was the senior planner and executive assistant to the mayor of Pawtucket. He has also served as director of local government services for the Rhode Island Public Expenditure Council and as director of administrative services in South Kingstown, according to the Mayor's office.
Prior to his appointment as director of administration, Keiser spent several months as the interim tax assessor.