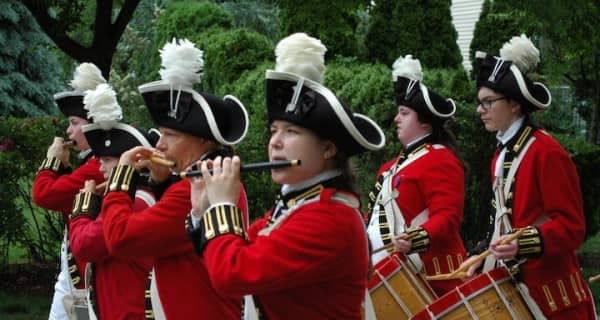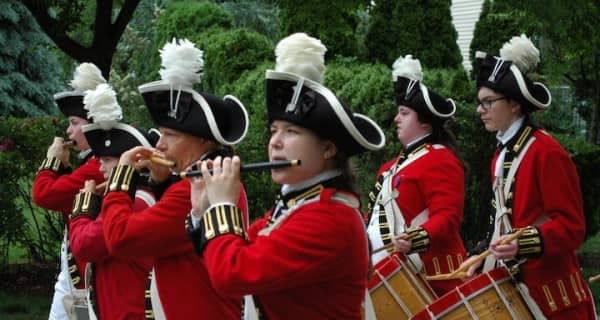 Warwick, RI — Why wait until July 4 to show your patriotic pride, when you can get into the Colonial spirit at Gaspee Days in Pawtuxet this weekend?
Called "The First Blow for Freedom," the 1772 burning of the HMS Gaspee by a scrappy band of Rhode Islanders is commemorated every year with a number of events, including the Gaspee parade, scheduled to step off at 10 a.m. this Saturday, June 13, and culminating with the burning of a miniature Gaspee on Sunday afternoon.
This year's celebration promises to be something special, since it's the 50th annual throw-down.
Here's the schedule of events:
Saturday, June 13:
9:30 a.m.: Gaspee Days 5K. Glarius Rop took the top spot in the 2014 race with a time of 14:25.9. Katie Moulton, who also won the Rocky Point 5K in 2014, led the women with a 17:22.7.
10 a.m.: Gaspee Days Parade: Following the same route as the 5K along Narragansett Parkway, the parade essentially shuts down the village of Pawtuxet for roughly three hours. Organizers recommend getting into Pawtuxet by 8 a.m.; parking after that is hit-or-miss.
5:30 p.m.: Gaspee Project at Waterfire: Downtown Providence — the spot from whence the Colonials set out to burn the Gaspee — hosts a special Waterfire on Saturday night.
All day: Colonial encampment: See what life was like in the 1770s at Pawtuxet Park, where several dozen [at least] historically-garbed folks will gladly show you their digs, threads, and chow.
Sunday, June 14:
11 a.m.: First Annual Bless of the Fleet: Held up the shore at the Rhode Island Yacht Club, 1 Ocean Avenue, Cranston, this event welcomes seagoers and landlubbers alike. Float your way in, or just watch the parade of sails as the boats moor. Cookout and ice cream by Dear Hearts to follow. Mooring and slip fees can be paid online. All fees donated to the Gaspee Day Committee.
4 p.m.: Burning of the Gaspee: You didn't think there would be all this build-up without a huge finale, did you? A few words of warning: First, get to Pawtuxet Park by 3:15 to get the best lookout spot; second, 4 p.m. is marked by a loud "BOOM" — it's the Colonials firing blanks from a real-deal cannon; and third, hope that the wind doesn't kill the flames as they consume the model Gaspee as it floats mere yards from where the original was torched.
Find more information at the Gaspee Days Committee website.
How to get there:
Pawtuxet Village sits astride Broad Street on the Cranston/Warwick line. Here's a handy map:
[wpgmappity id="40″]
For the most direct route from out of town, take I-95 or I-295 to Rte. 37 toward Warwick/T.F. Green State Airport. Go all the way to the end and curl around to Rte. 1, Post Road. Continue on Post Road, crossing over Rte. 117, until you reach the end.
If using a GPS, enter 2206 Broad St., Cranston, RI, 02905.