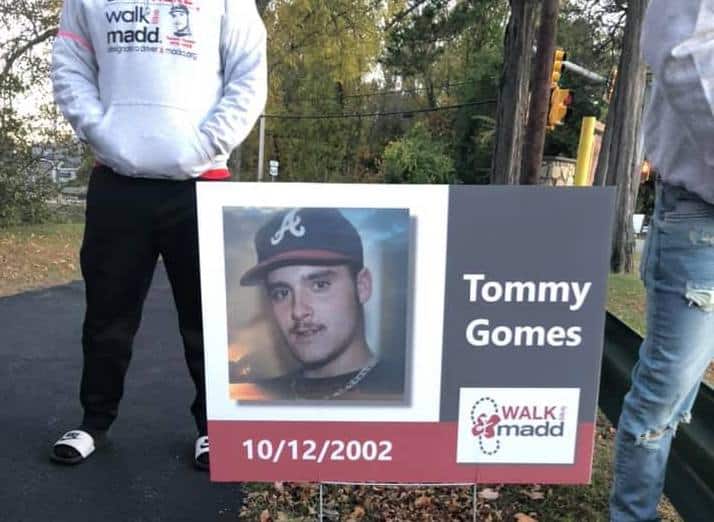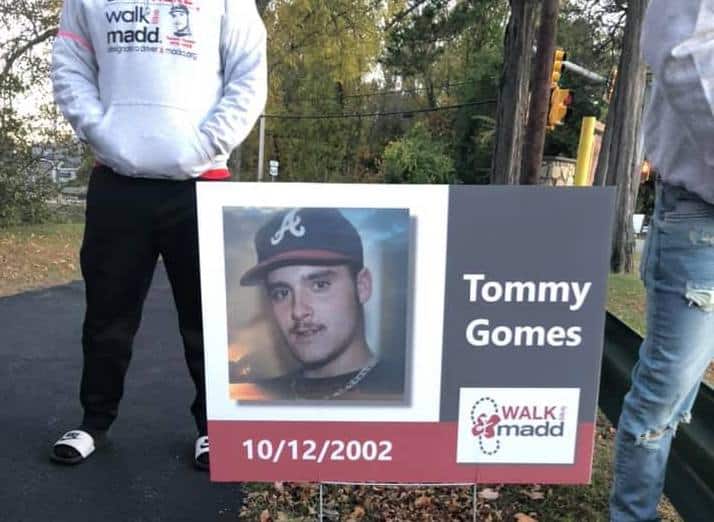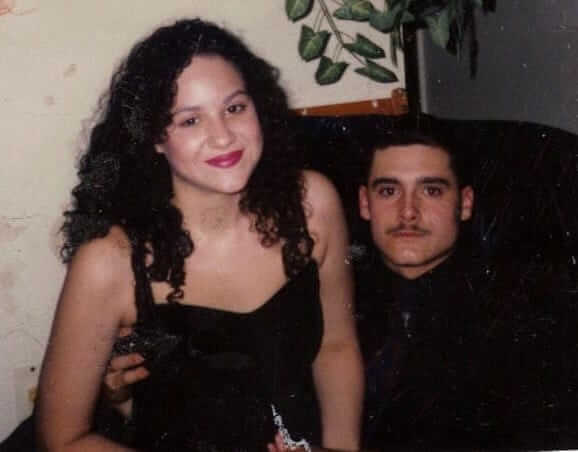 WARWICK, RI — Rhode Island consistently marks above the national average of percentage of fatal crashes caused by impaired drivers, a statistic the Warwick Police Department continually strives to improve year-round, New Year's Eve included, with safety reminders and, this year, a high-profile ride-along during their Dec. 27 DUI patrol.
Officer Richard Odell took April Ricci for a DUI patrol ride-along in remembrance of Tommy Gomes, April's fiancé, a victim of a DUI crash the morning of Oct. 12, 2002.
That morning, Tommy was riding in the passenger seat of his friend's car when the driver, who had been drinking, sped down a road, missed the turn and crashed head-on into a median. Tommy suffered a fatal head injury, Ricci explains in a Dec. 13 post telling Gomes' story on the Mothers Against Drunk Driving blog.
"It isn't fair. I was supposed to make plans for the future. A wedding, birthday parties, anniversaries, vacations and memories yet to be formed," Ricci wrote on the MADD website.
in 2018, 34 percent of Rhode Island's fatal crashes involved an impaired operator, according to Warwick Police. The national average for 2018 was 29 percent. Since Jan. 1, 2019, to date, Rhode Island is tracking 58 fatal crashes on our roadways, yet the statistical data relative to impairment for this year has not been finalized.
"The memorial rides will also raise the public's awareness of the senseless, 100 percent preventable, crime of drunk and drugged driving," wrote  WPD Officer Aaron Kay.
"I want to thank the Warwick Police Department, Officer Richard Odell and MADD Rhode Island for the opportunity to participate in Operation Blue RIPTIDE," said Ricci Tuesday.
For the past three years, Ricci has organized a Walk Like MADD event in Warwick City Park each June to raise awareness about the need to continue work preventing drunk driving.
"This is such a personal and important issue for me and the opportunity to help bring awareness about this issue and see first hand the hard job before our great law enforcement was truly rewarding.  I have been involved with MADD Rhode Island for the past 4 years and this along with our June Walk Like MADD event is a big part of what helps me through the healing process," Ricci said.
The Warwick Police Department offers three tips for creating a safe and happy holiday season for all families:
Never operate a motor vehicle after drinking alcohol.
Have a plan to get home safely before your first drink.
Assign yourself a designated driver, call a friend, or utilize a cab service or ride share.
"Again, thanks for this opportunity and I look forward to seeing everyone at the MADD Walk in June.  I hope everyone has a safe and Happy New Years," Ricci said.