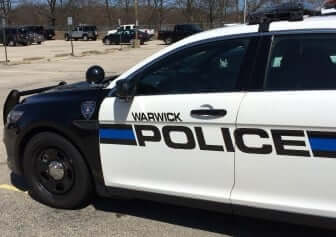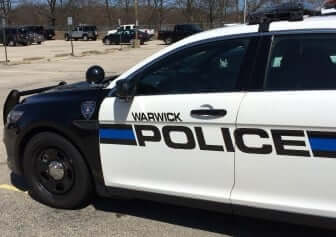 WARWICK, RI — Warwick Police were called to a car crash into a pole at 355 Hardig Road March 18 at 12:32 p.m., finding no one in the gray 2001 GMC Sierra.
A brief search ended in the arrest of the passenger on a North Kingstown Police warrant for possession of narcotics and the driver for driving with a suspended license, according to police records.
A witness told Officer Bruce Law that she was driving west on Hardig Road when she saw a truck had struck a pole, and that two men in their 20s were standing near it. One had a beard and gray shirt, and the other, with darker hair, was wearing black and carrying a backpack. She said they had walked toward the Sparrows Point parking lot.
Law called a tow truck and two additional officers to search for the passengers of the car. Scorpio's Towing arrived and took the Sierra to their lot, according to his report.
Officer Timothy Lipka found a man wearing black with a backpack on Cowesett Road and questioned him, identifying him as Matthew Murphy, 37, of 1342 Main St., Apt. #7, West Warwick, RI, wanted in North Kingstown for possession of narcotics, according to the officer's report.  While he refused to admit he had been in the crash, the other man reported in the Sierra said his passenger's nickname was "Shaggy," which he responded to when Lipka callled him using it, according to the report.
Lipka arrested Murphy on the warrant. North Kingstown Police picked Murphy up from Warwick Police Headquarters, 99 Veterans Memorial Drive, later that day, Lipka reported.
Officer Jonathan Byrne arrested the driver, identified as James Melton, 38, of 19 Clearview Drive, Richmond, RI, who admitted to having driven the Sierra.
Lipka took Melton into custody and transported him to WPD headquarters, where he charged him with driving with a suspended license, third offense. Melton was also cited for not having insurance, failing to maintain control of his car and leaving the scene of a crash with damage resulting, as well as lane violations.
In the cruiser, Melton told Lipka he had hit a patch of sand and lost control of the Sierra, then hit the pole. He said he fled because he was driving with a suspended license.