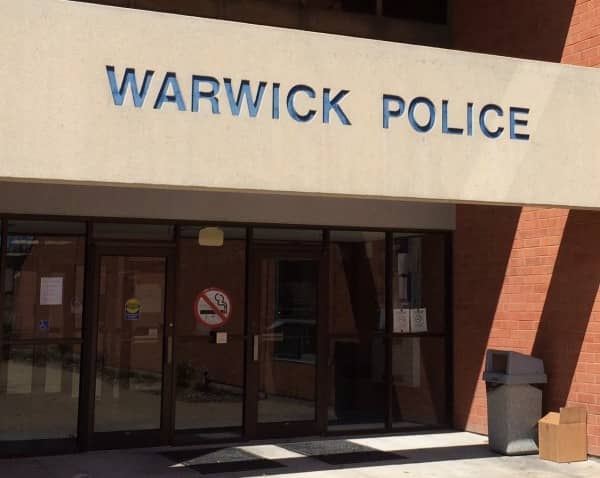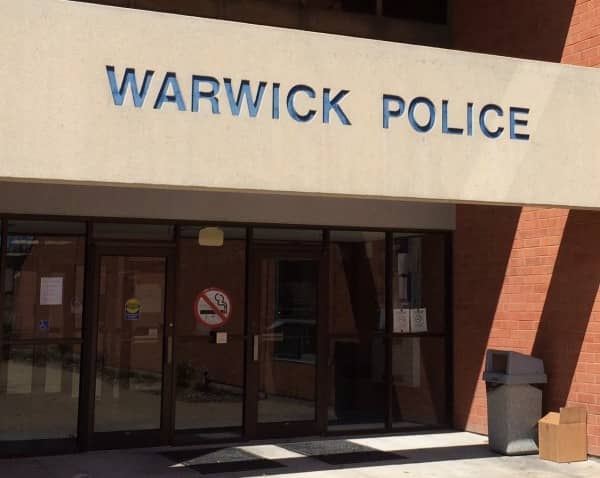 WARWICK, RI — Warwick Police received three reports between July 10 and July 13 for damage to a car from an overpass under construction,  stolen rims and a backpack missing from a hotel room.
July 10: Mustang damaged by substance from overpass
On July 10 at 3:58 p.m., a woman visited the lobby at Warwick Police Headquarters, 99 Veterans Memorial Drive, to report damage to her black 2016 Mustang GT convertible.
The woman reported that at about 1:50 p.m. that day, as she was driving under the Centerville Road overpass headed north on Quaker Lane that a liquid sprayed onto her car. Shortly after she attempted to remove the liquid at a local car wash, but the liquid had marred the paint on her car. The woman provided an insurance report, and the officer taking the woman's report, Evan Johnson, inspected the car, finding that a spray pattern of damage was indeed visible on the car's exterior, on the hood and trunk, as well as on the interior leather of the convertible.
The woman said that although there had been no work occurring on the bridge at the time, the setup for the construction zone was in place.
July 12: Rims stolen from BMW on Greenwich Avenue
On July 12 at 8:23 a.m., Warwick Police received a report from a man who said the rims were stolen from his silver 2015 BMW parked near the main office of the Villa Del Rio apartment complex at 303 Greenwich Ave. overnight.
The man said the theft happened sometime after 8 or 8 p.m. the previous night. when the responding officer, Jeremy Smith, investigated the scene, he found the BMW resting on black milk crates. Smith found no further evidence, nor fingerprints on the vehicle.
The owner reported the rims were the original BMW factory 18″ aluminum allow rims with low profile tires. The four tires and rims were valued at about $2,000, according to the report.
July 13: Backpack reported missing from Wyndham Hotel
On July 13 at 7:54 p.m., Warwick Police were called to the Wyndham Hotel at 1850 Post Road for a report of a possible larceny of a backpack from one of the guest rooms.
The reporting man said that while he was visiting for a local soccer tournament that his son was playing in, he left his hotel room at the Wyndham at about 6 a.m.that day and returned at 7 p.m. to find that it had been cleaned. He also discovered that his son's black L.L. Bean backpack, containing board games, clothing, sneakers and a cell phone charger, as well as $30 in cash, was missing.
Officer Brendan Cardoza gave the man the number of the hotel's general manager to follow up on whether the backpack turned up. The man declined to pursue charges in the case.