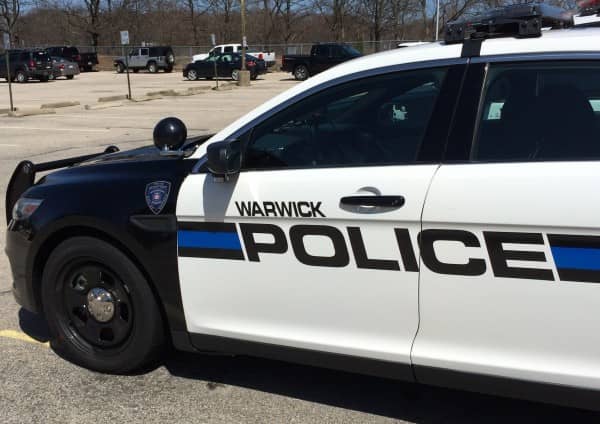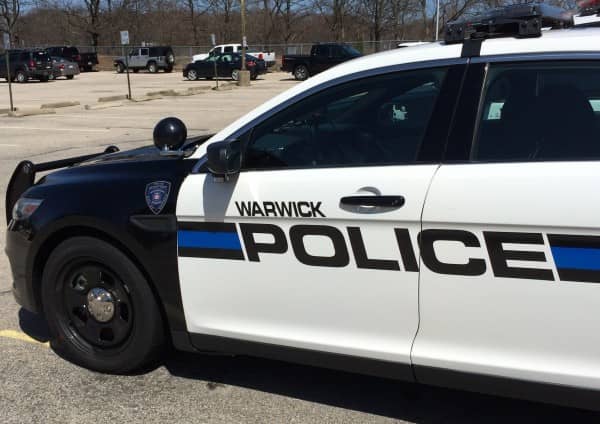 WARWICK, RI — Officer David Boardman spotted a white 2014 GMC  Sierra headed south on Bald Hill Road weaving in and out of traffic in both lanes, nearly causing a crash Aug. 23 at 4:36 p.m., and stopped the driver, arresting him on a DUI charge.
Boardman clocked the pickup travelling 52 mph in the 35 mph zone as he got behind it and followed it onto Toll Gate Road, observing many lane violations, passing over the white dotted line and also using the breakdown lane for travel. Boardman pulled the truck over at 915 Toll Gate Road.
Boardman identified the driver as Laurence Reyes, 49, of 8 Mill St., Hope, RI, noting his bloodshot, watery eyes, and that he was sweating profusely despite not wearing a shirt. His passenger, a woman, told Boardman they were returning from a party and headed to the local Super 8 hotel.
Boardman put Reyes through a series of sobriety tests, during which he demonstrated a lack of smooth pursuit and involuntary eye movement in his vision, swayed off balance, used his arms for balance and stepped off line during a walk and turn test, and put his foot down several times during a one-leg-stand test.
Boardman arrested Reyes on suspicion of DUI, and transported him to Warwick Police Headquarters, 99 Veterans Memorial Drive, where he refused to submit to a breath test of his blood alcohol level. Boardman charged him with DUI, blood alcohol unknown, cited him for speeding and lane violations, and released him to a sober adult.
His truck was left in the custody of his passenger.