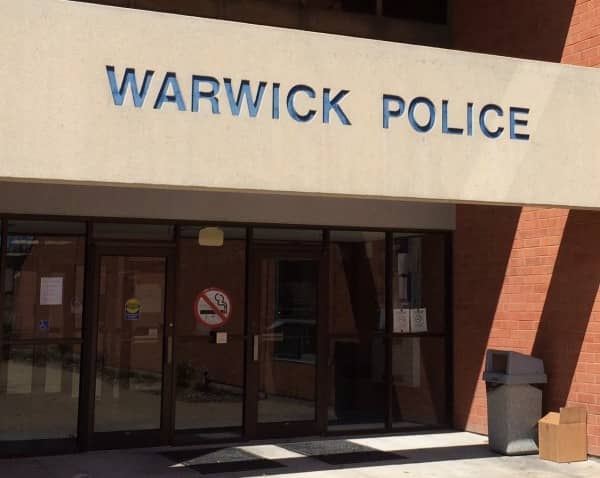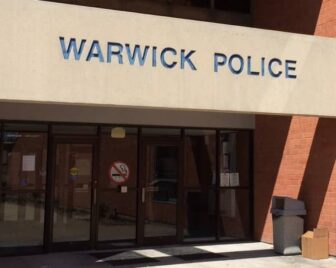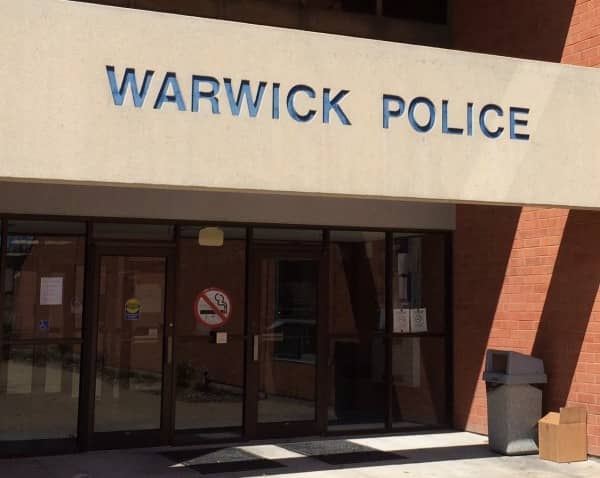 WARWICK, RI — Warwick Police report a 42-year-old naked man arrested at Hoxie Four Corners Thursday, 3 p.m. was charged with resisting arrest and possession of a controlled substance.
The controlled substance was not disclosed pending testing results.
Later Thursday, videos of the public encounter circulated on social media, showing four officers securing the man after he walked down the busy street, hands raised. The officers surrounded the man, David Xavier, 42, of 485 Plainfield St. Providence, RI, and handcuffed him as he laid on the street, then helped him to a seated position in  video of the arrest.
Warwick police reported they were called to the area for a reported disturbance at 2 p.m. involving a naked man who was walking in and out of the road. When they got there, he approached officers in a threatening manner, according to police. When Officers arrived and made contact with the man, he appeared highly agitated and unwilling to follow lawful orders. Xavier continued to enter the road, endangering himself and putting occupants of passing vehicles in jeopardy, according to police.
Officers on-scene attempted to calm Xavier and de-escalate the situation, but were unsuccessful.
When Xavier approached the Officer closest to him in an aggressive manner, an officer deployed his
Taser in order to stop his attack, control Xavier, and, prevent him from entering the roadway and jeopardizing other
members of the motoring public. Once the Taser was deployed, Xavier was secured without incident and immediately
provided precautionary medical treatment. Neither Xavier nor were any of the officers on the scene injured as a result
of this incident.
Xavier was later charged with the misdemeanor charges of Possession of a Schedule I-V Controlled Substance,
Resisting Legal Arrest, and Disorderly Conduct.