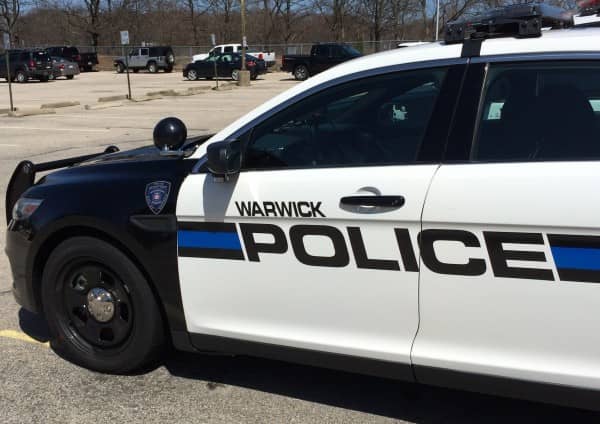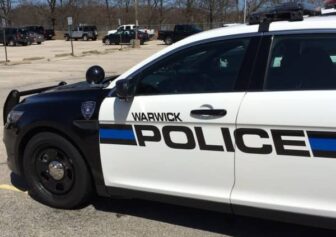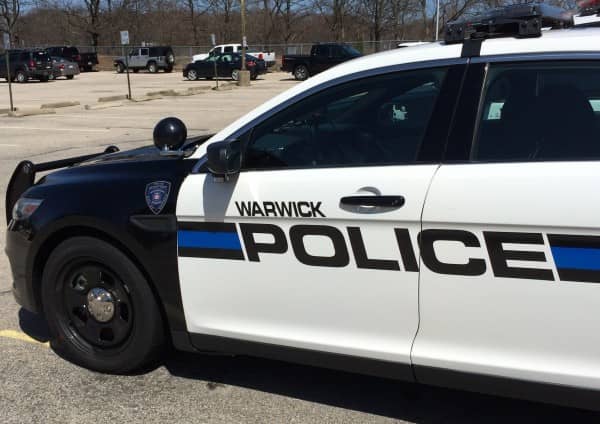 WARWICK, RI — Officer Nicholas Demarco responded to a call for a hit & run where the victim was following the black GMC pickup that struck her car at the Greenwich Avenue-Metro Boulevard intersection, arresting the pickup driver just over the Cranston city line.
Demarco followed the victim's directions, called in as she followed the offending driver into Cranston as he pulled over into the Phred's Drug Store parking lot at 1195 Oaklawn Ave., Cranston, according to the officer's report. Demarco was one of four officers responding to the call.
At the parking lot, the woman told the officers she had been stopped at the light at the intersection behind the truck when its driver put the truck into reverse and she beeped to let him know he was getting  too close, but the truck made contact with her car nonetheless, causing minor damage to her front bumper.
The pickup's driver, later identified as Corey Malek,  36, of 14 Dunham Ave., Coventry, RI, got out of the truck and apologized, then asked the woman not to report the incident to police because he didn't have a license. He left the intersection without reporting it to police or providing the woman with his information. The woman called police and followed the pickup, according to the report.
A check of Malek's record indicated his license had been suspended and that this would be his third offense for that violation.
Demarco arrested Malek, handcuffing him and placing him in his cruiser, then transporting him to Warwick Police Headquarters, 99 Veterans Memorial Drive, Warwick, RI, where he was charged with driving with a suspended license, third offense, and failing his duty to stop following a crash with damage resulting.
Malek's truck was towed from the scene. He was held overnight for a hearing with the bail commissioner.