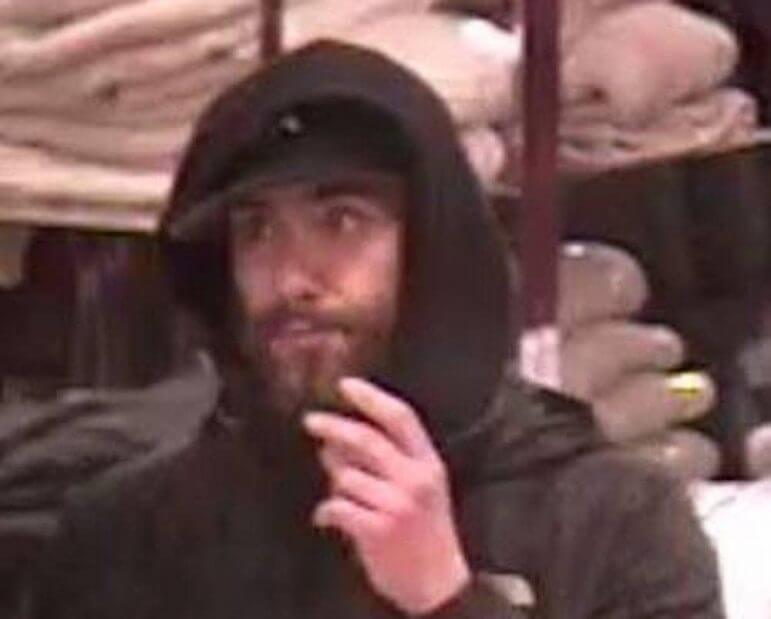 UPDATE 10:20 p.m.: Warwick Police Chief Col. Stephen McCartney reports Donald Morgan, 35, with no permanent address, arrested Friday by the Rhode Island Violent Fugitive Task Force for stealing a RI State Police cruiser, is the prime suspect in the shoplifting case.
WARWICK, RI — Warwick Police are seeking the public's help identifying a man caught on video trying to leave the Macy's at Warwick Mall with two Women's NorthFace jackets, who pulled a knife on a loss prevention employee who tried to stop him Nov. 7 at 8:15 p.m.
While in the store, Warwick Police report, the man selected two Women's NorthFace jackets, went to the men's section and stuffed them into his backpack. The man then made his way out of the store without paying for the jackets. The man was approached by loss prevention employee, and the man pulled out a knife and threatened the employee, according to police.
The man left in a  newer model gray Nissan Sentra.
Warwick Police asked on their Facebook page for the public to report any tips by IM or calling Det. Sgt Eric Falcofski at 401-468-4254.