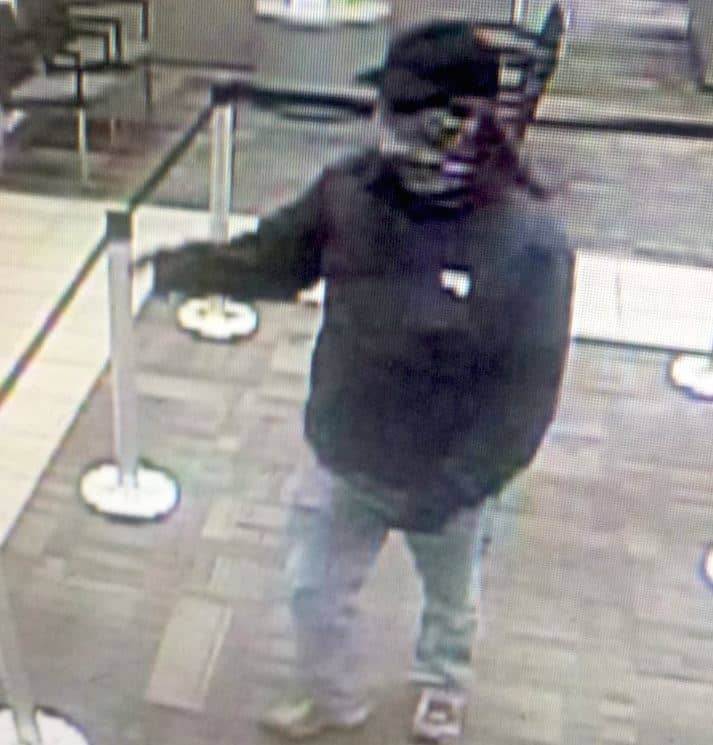 UPDATE 3:18 p.m.: Warwick Police are seeking the public's help finding a man who demanded money from Coastway Community Bank on Post Road this morning, fleeing on foot with an undisclosed amount of cash.
Warwick detectives' preliminary investigation showed the man entered the bank alone, at about 9:45 a.m. and demanded money from two tellers. He fled on foot south on Post Road.
Police described the robber as a white male, believed to be in his late 40s or early 50s, approximately 5'7", slender build, wearing a black baseball hat, camouflage mask, sunglasses, black gloves, a dark blue or black jacket, believed to be "The North Face" brand, blue jeans, and sneakers. He also had dark colored shoulder length hair which may have been a wig.
No one was injured as a result of this incident and no weapon was shown or mentioned by the suspect.
Any person with information related to the bank robbery is requested to contact the Warwick Police Department Detective Division at (401) 468-4233 or Sgt. Eric Falcofsky at (401) 468-4254.
11:00 a.m.: Warwick, RI – Warwick Police Detectives are investigating a reported robbery at Coastway Community Bank on Post Road this morning.
According to Warwick Police, a call for a bank robbery came in at about 9:48 a.m. from the 3839 Post Road location. Detectives are at the bank investigating the robbery now, and police cruisers are in the area.
An apparent search for the suspect or suspects is in progress, according to police scanner traffic, but details on the investigation were not immediately available.
Warwick Post will update this story as more information becomes available.