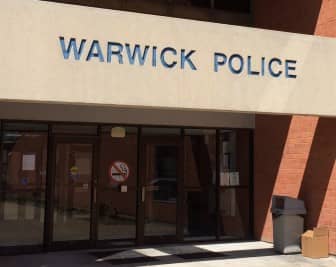 UPDATE Feb. 7: Warwick Police have identified the deceased driver of the car as Crystal Duran, 34 of Castle St, East Greenwich, RI.
The crash remains under investigation.
WARWICK, RI — Warwick Police are investigating a single car crash into a tree on Potowomut Road early Saturday morning that killed a woman, and are asking for the public's help determining the cause.
Officers responded to 536 Potowomut Road in Warwick for a report of a vehicle that left the roadway and struck a tree at 5:45 a.m., finding a single vehicle off of the road against a tree, police announced a release to media this afternoon.
The car had been operating south on Potowomut Road toward the North Kingstown Town Line just prior to the crash. An initial investigation determinedt the car was being operated by an adult female, the sole occupant at the time of the crash. She was transported from the scene to Rhode Island Hospital where she was pronounced deceased by hospital staff, according to the release.
The name of the woman is being withheld at this time pending notification of her next of kin.
The Warwick Police Traffic Division Accident Reconstruction Unit responded to the scene and began an investigation of the crash. No determination has been made as to whether speed, alcohol or drug use and/or distracted driving were factors in the crash, police report.
Police are seeking the public's help in identifying witnesses to the crash that can provide more information to investigators. Anyone with information is asked to contact the Warwick Police Traffic Unit at (401) 468-4200.