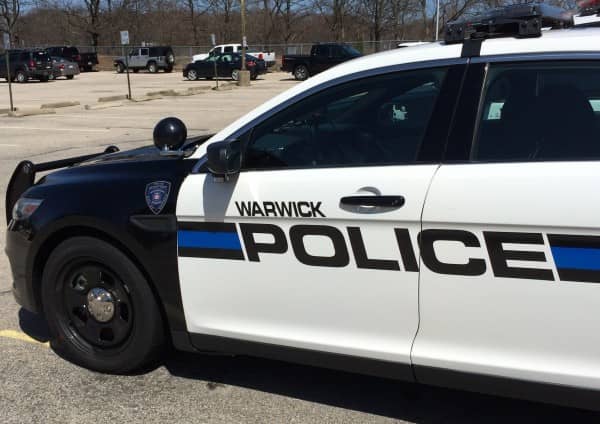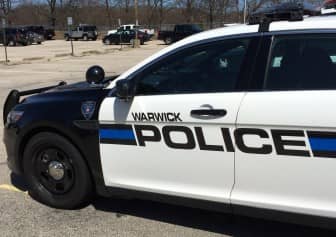 Warwick, R.I — Warwick Police arrested a driver on DUI and other charges March 7 at 10 p.m. after he sped down Elmwood Avenue in a stolen car at 70 mph, crossed onto Post Road, travelled through the Subway parking lot and a row of bushes before striking four vehicles, going briefly airborne.
Officer Brian Fontaine, called to the scene, spoke with a witness who reported the driver, later identified as Rene Gonzalez, 26, of 152 Regent St., Providence, had sped past her on Elmwood Avenue at about 70 mph in a Toyota RAV4, coming within inches of striking her vehicle before crossing the intersection onto Post Road, through the Subway lot and into four vehicles, briefly going airborne before striking the last one, according to his report.
Fontaine found Gonzalez sitting in a lawn chair outside the RAV4 as WFD personnel were checking his condition, Fontaine reported. Gonzalez smelled strongly of alcohol, according to Fontaine, and had bloodshot eyes. He tried to stand and nearly fell over, the officer reported.
A check of the RAV4 revealed it had been reported stolen, according to information from the Boston Police Department. Gonzalez was discovered to have an active warrant out of Sixth District Court, and no active license.
Gonzalez was transported to Kent County Memorial Hospital for a medical evaluation, and the RAV4 was towed back to Warwick Police Headquarters at 99 Veterans Memorial Drive.
Fontaine read Gonzalez his rights at the hospital, where the driver refused to submit to a blood test.
Fontaine charged Gonzalez with DUI, first offense, blood alcohol unknown, and driving without consent of the vehicle's owner. Gonzalez pled not guilty in Third District Court March 16, and is scheduled to appear for a court screening April 11.