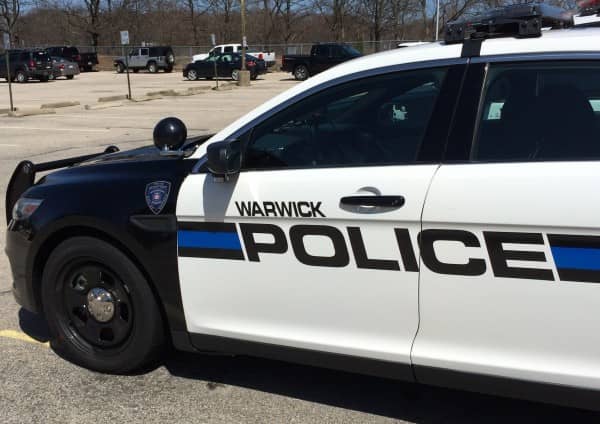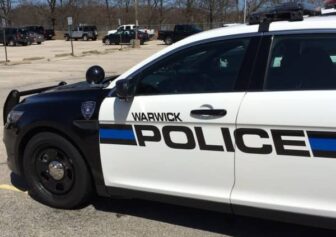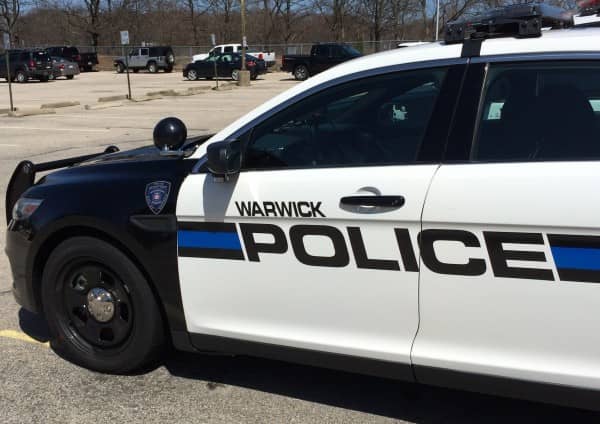 WARWICK, RI — On June 1 at 11:53 p.m., Officer Paris Norwood was sent to Cumberland Farms 1291 Warwick Ave., where a caller reported an impaired driver they had blocked into their parking space, preventing them from leaving.
Norwood's report showed the caller said they'd seen the man, later identified as Kevin McVey, 60, of 115 Lyndon Road, Cranston, RI, was sitting on the curb near his gray 2010 Honda sedan, near the air pumps at the gas station. As Norwood drove to the station, the caller apprised police that McVey had gotten into the driver's seat of their car, and that the caller had used their own car to block the man from driving away.
When Norwood arrived, the caller moved his car so it was no longer blocking McVey's Honda, and McVey immediately put it in reverse, according to Norwood's report.
As Norwood approached McVey's car on foot, the driver continued to back up towards him, failing to respond as the officer waved hands and called to get his attention. Finally, Norwood slapped the car's trunk and stepped out of the Honda's path, continuing to call to McVey, who eventually stopped.
Norwood spoke with McVey, and could smell a strong odor of alcohol from the man, according to the officer's report. As the two spoke, McVey was incoherent and did not respond in full sentences, responding to Norwoods question of why he was on the curb, near the air pump, with, "wanted air," and when asked if he had drunk alcohol or taken drugs, responded with, "drinks."
Norwood reported the Honda's front passenger tire was flat. Also, when asked to step out of the car, the officer noticed his eyes were bloodshot, his face flushed and that he needed help to avoid falling over.
During a search of his person, Norwood discovered a small cut on his temple. Upon questioning, McVey acknowledged he had fallen outside his car after parking in front of the air pumps, again with significant difficulty speaking coherently, according to the report.
When asked if he was intoxicated, McVey said, "Yes," according to the officer's report, and "shouldn't have been driving." When asked if he'd take sobriety tests, McVey replied, "No," according to the report.
Norwood arrested McVey on suspicion of DUI and transported him to Warwick Police Headquarters, 99 Veterans Memorial Drive, where he was charged with DUI, first offense, blood alcohol unknown, and cited for refusing the test, as well as lane violation.
His Honda was towed by Christian's Towing, and he was released to a sober adult.