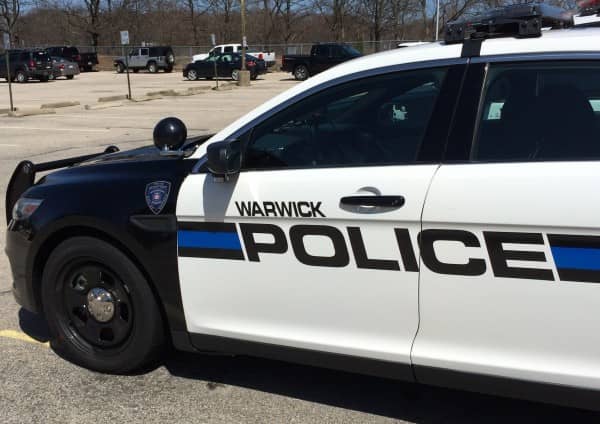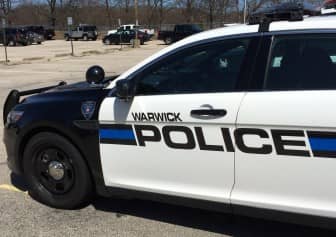 Warwick, RI — Officer Melissa Schlitzer was patrolling near Shaw's Market on Warwick Avenue when she spotted a gold 2001 Toyota RAV4 dragging its driver's side rear bumper on the ground, traveling 60 mph in a 35 mph zone, and pulled the driver over, arresting him for DUI Jan. 18 at 2:31 a.m.
Schlitzer identified the driver as Adam Baker, 36, of 49 Iriving Road, Warwick, who was surprised to learn that the bumper of his SUV had been dragging on the road. Baker said his wife had been in a crash with the SUV earlier that day, but could not remember any other details of that incident, according to Schlitzer's report.
Baker also told the officer he had been on his way to buy cigarettes. Schlitzer noted in her report that Baker already had three packs of cigarettes on the seat next to him.
A series of sobriety tests resulted in Baker's arrest on suspicion of driving under the influence of alcohol, Schlitzer reported. Baker exhibited a lack of smooth pursuit in his vision, he lost his balance, failed to follow directions and stepped off-line during the walk-and-turn, and could not balance on one foot during the one-leg stand.
At Warwick Police Headquarters, 99 Veterans Memorial Drive, Baker registered a .323 and .306 on a breath test of his blood alcohol level. Baker was charged with driving under the influence of alcohol, and also for driving with a suspended license, which he had lost due to a prior DUI conviction Oct. 28, 2015, according to the officer's report.
Baker was scheduled to answer the charges in Third District Court on Feb. 23. He was also scheduled to answer charges of a speeding and driving without insurance on Feb. 26.