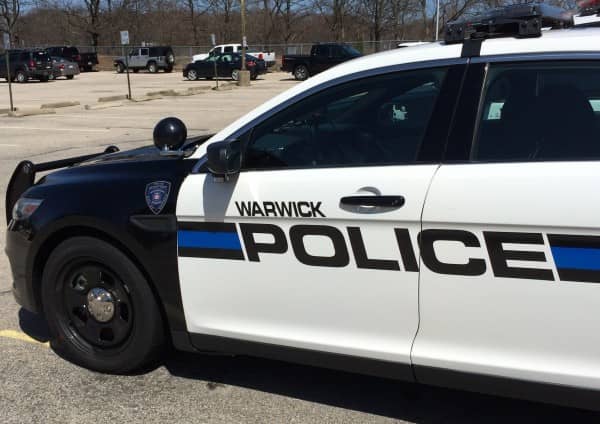 WARWICK, RI — Officer Aaron Kay was working a RIPTIDE (Rhode Island Police Teaming for Impaired Driving Enforcement) traveling east on Centerville Road Sept. 1 at 1:43 a.m. when he pulled over the driver of a black Acura sedan for speeding, arresting him on DUI and cocaine possession charges.
Kay followed the car as it traveled 54 mph through a 40 mph zone, and then a 30 mph zone, finally pulling over the driver as he navigated the Toll Gate Road roundabout without yielding to oncoming traffic and headed toward the Veterans Memorial Drive extension. The Acura pulled over near Burger King, Kay reported.
Kay identified the driver as Rodney Avalo, 25, of 91 Norton Ave., Woonsocket. Avalo explained the speeding by telling Kay he had been watching the GPS app on his phone and wasn't familiar with the area, according to the officer's report.
As they spoke, Kay reported smelling a strong odor of alchol on the man's breath, and that his movement was labored.Kay also noted Avalo's eyes were bloodshot and watery .
Avalo consented to a series of sobriety tests, which did not go well for him. He demonstrated a lack of smooth pursuit in his vision, could not balance surely during a walk and turn test, and was unable to safely balance on one foot.
Kay arrested Avalo on suspicion of driving under the influence of alcohol, and transported him to Warwick Police Headquarters, 99 Veterans Memorial Drive, where he refused to submit to a chemical test.
A search of Avalo's car turned up 2 grams of cocaine. Kay charged him with DUI, first offense, blood alcohol unknown,